Cheap gas, brown fat and conquering superbugs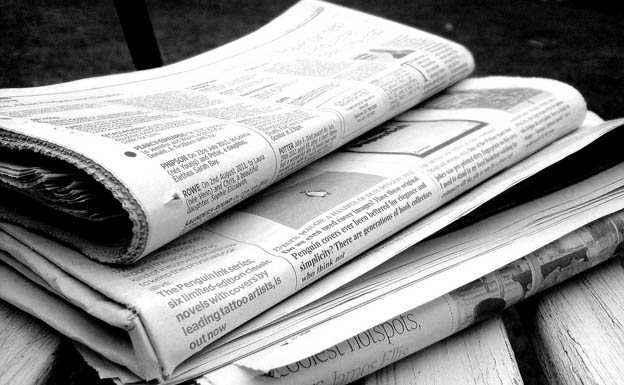 ---
Dec. 8  to Dec. 15, 2014
Public Relations highlights a few of the many McMaster stories making the news in the past week.
Expert opinion:
CTV's Canada AM interviewed Gerry Wright (Institute for Infectious Disease Research) about growing concerns over antibiotic resistance, and how McMaster and Canada can play a leading role in the fight to overcome it.
Global National News interviewed Marvin Ryder (DeGroote School of Business) about airlines' fuel surcharges. CTV News Channel talked to Ryder about housing prices and debt levels, and CHCH talked to him about the steep drop in the TSX.
The Toronto Star interviewed Ben Klein (Pediatrics) for a feature piece about the over-prescription of behaviour-modifying drugs to children in the care of the Crown.
Research:
The New York Times, TIME, CTV News Channel, 680 News (Toronto), 1310 News  (Ottawa) and 660 News (Calgary) reported on new research led by Martin Gibala (Kinesiology) on high-intensity interval training. Meanwhile, The Globe and Mail published a column by Gibala on the importance of cardio-respiratory fitness to longevity.
Canada AM, CTV News, The Daily Mail, CHCH News, CKNW (Vancouver), CHQR (Calgary) CFRB  (Toronto), 680 News, The Hamilton Spectator and CBC.ca all reported on research by Greg Steinberg (Endocrinology) showing that brown fat, an organ that influences the speed of the metabolism, is inhibited by serotonin, and that blocking serotonin can lead to increased metabolism, with significant implications for obesity and diabetes.
The Hamilton Spectator and 900 CHML covered a provincial announcement of $1.3 million in funding for faculty members in the DeGroote School of Business and the Department of Economics to research ways to reduce energy demands and costs for consumers.
CTV National News interviewed Ronan Foley (Pathology and Molecular Medicine) for a feature on treating cancer patients with immunotherapy.
Community engagement:
The Toronto Star published an opinion piece by first-year medical student Vivian Tam (who is also president of the Canadian Federation of Medical Students), calling for universal pharmacare.
CBC Radio Toronto interviewed Atif Kubursi (Economics), twice, about the dynamics behind falling oil prices.
Teaching, learning and student success:
The Hamilton Spectator featured Sadie Oni in its Global Hamilton series of immigrant success stories. She described earning accounting credentials at McMaster after immigrating from Nigeria, where she had worked as an accountant.
In the News:
The Hamilton Spectator published an obituary of former professor Thomas Muckle (Medicine).
The Hamilton Spectator published a column and editorial about allegations regarding a cleaning supervisor.