Celebrating and commemorating the International Day of Persons with Disabilities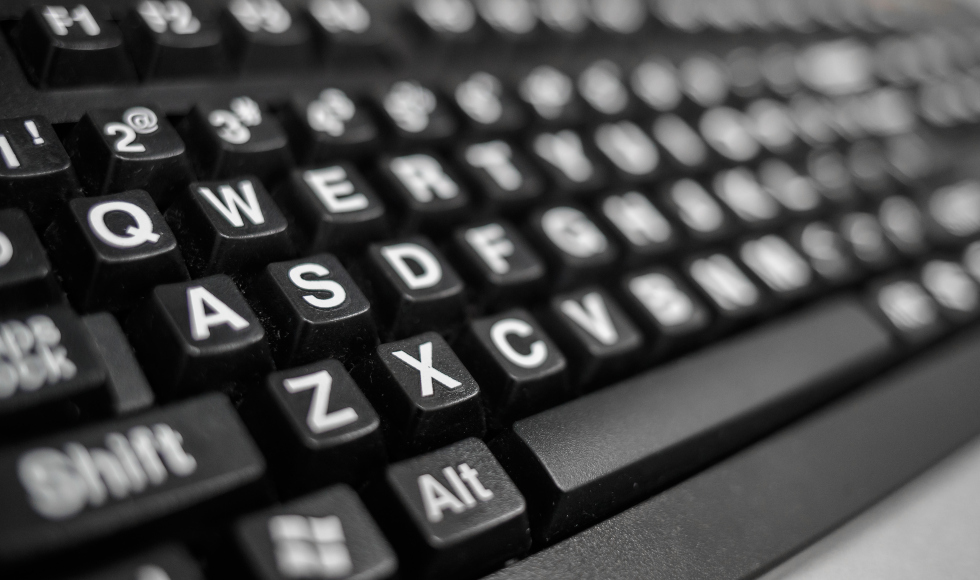 A large-type keyboard available through Library Accessibility Services in Mills Library. Photo by Ron Scheffler
---
To mark the International Day of Persons with Disabilities, the AccessMac program and the McMaster Accessibility Council have released their annual newsletter, which highlights the efforts of individuals and units to improve accessibility and disability inclusion across campus.
With pandemic restrictions in place, those efforts looked very different this year.
"This year particularly, it must be noted that the campus' attention to accessibility-related issues during the COVID-19 pandemic has been incredible," says Arig al Shaibah, associate vice-president of equity and inclusion.
"Many individuals and departments have pulled together and collaborated to create resources and solutions on how to best enhance accessibility for students, staff and faculty in McMaster's shift to remote work and study spaces, and we would like to sincerely thank everyone for their new and continued work."
Work across the campus has included student initiatives and advocacy, incorporating universal design principles into teaching and learning activities, and technologies that enhance access to built, online and social environments.
Persons with disabilities and allies are also contributing to a body of scholarship dedicated to disability studies and disability justice, creating space and mentorship opportunities that support hiring, studying, volunteering and social inclusion.
Globally, approximately one billion people, or 15 per cent of the world's population, experience some form of disability. The International Day of Persons with Disabilities was established in 1992 by the United Nations General Assembly, and is commemorated annually on December 3.
This year's theme, "Not all disabilities are visible," draws attention to the number of disabilities that are not immediately evident to a casual observer.
For more information on the newsletter or accessibility and disability inclusion at McMaster, please email the AccessMac program at access@mcmaster.ca.