Canada's New Noah title goes to McMaster grad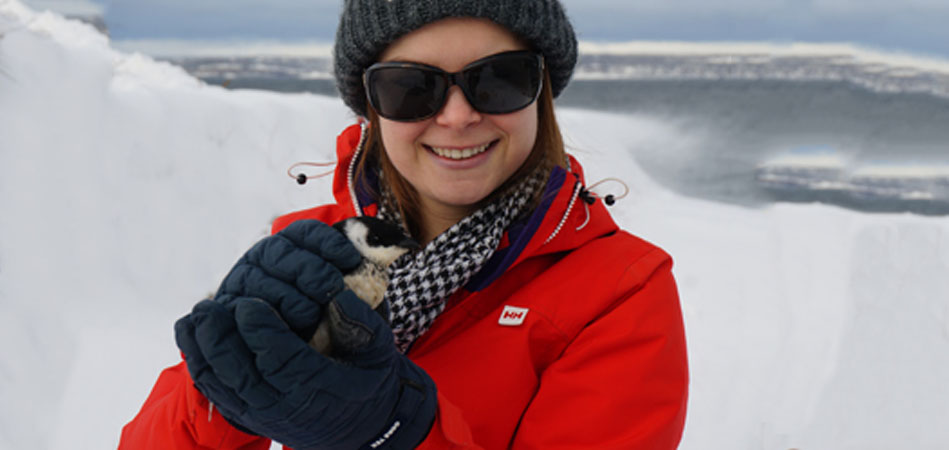 ---
Laura King, who earned her master's in Science from McMaster in 2012, has been selected as Canada's New Noah by Wildlife Preservation Canada.
The prestigious scholarship program takes selected students to the Indian Ocean island of Mauritius for a post-graduate diploma in Endangered Species Recovery for six months. Students emerge with new experiences and skills to be able to run their own wildlife conservation project.
King is the only Canadian to be selected for the program, which includes four weeks of intensive theory with an additional 12 weeks of practical experience in the field.
The research, although in a remote and exotic area of the globe, brings insight into endangered species back in Canada.
"Animals like the Passenger Pigeon are now extinct, but at one point they blanketed the sky," said King.
The extinction of Passenger Pigeons in North America was caused by the same reasons that the dodo-bird went extinct in Mauritius – hunting.
King's goal is to learn how to protect land by putting aside habitat, learning captive breeding practices through trans-location – moving populations of wildlife to populate other areas – and addressing threats like poaching.
King earned her master's of Science from McMaster after completing her undergraduate degree at Queen's. During her time at McMaster she took part in programs such as Outdoor Recreation and the Outdoor Club and conducted research on the birds of Hamilton Harbour.
"Doing my master's at McMaster shaped my career," she says. "It was easy getting outside because nature was so accessible in Hamilton."
King took climbing lessons to prepare herself for her work in Mauritius. She says physical fitness in life and as a scientist is important, and it's good to push yourself and expand skill sets.
"Think about the reasons you're in it and what motivates you," says King to aspiring wildlife biologists.
"It will be a long road to get to where you want to be, but it's hard to settle the wanderlust and wonder what else is out there."
Follow Laura King's adventures on Twitter @LaurasWildLife