Campus and community: Connecting the dots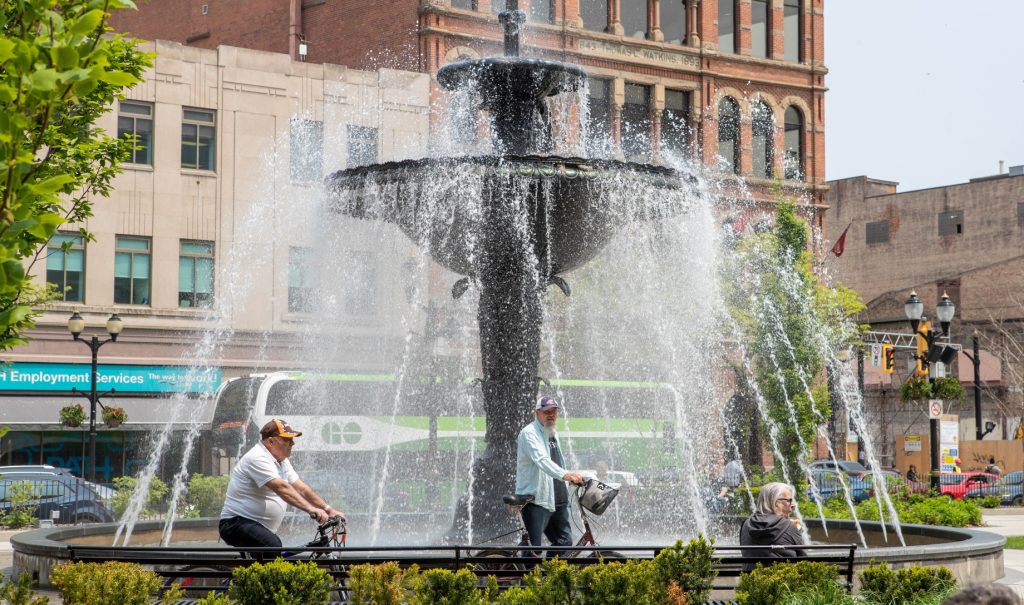 The Connection, a new program offered by McMaster's Office of Community Engagement, will help make building partnerships between McMaster and community organizations easier under COVID-19 restrictions. (Photo by Georgia Kirkos/McMaster University)
---
A new program offered by McMaster's Office of Community Engagement will make building partnerships between campus and local community organizations easier, as the university and city continue to adjust to COVID-19 restrictions.
The Connection, which starts this summer and will run through the 2020-2021 academic year, will match Hamilton groups with university partners wanting to do community-based projects or research, or looking for volunteer opportunities – all while taking distancing restrictions into account.
"It's more important than ever for university and Hamilton community partners to have timely and effective ways to connect," says Sheila Sammon, director of the Office of Community Engagement.
"The Connection provides flexible and adaptive approaches while maintaining the principles of community engagement."
A core element of the Connection is a new online intake form that will help match community opportunities with McMaster's research, teaching and volunteer needs. Other tools include resources about online community engaged education, a summary of local COVID-19 issues, and consultations regarding requests.
The program is a way for the Office of Community Engagement to continue to do its work in challenging circumstances, says Sammon.
"Our staff have always provided support to McMaster faculty, staff and students and Hamilton community organizations by brokering relationships for curricular and co-curricular projects, placements, research and volunteer opportunities, and by supplying resources and educational tools.  We recognize the pandemic adds a layer of challenges to traditional methods of interacting to build relationships. Our goal is to ease the burden for campus and community partners," she says.
"The important work of building community relationships hasn't stopped. The Connection is a platform and program designed so the work can continue seamlessly."
For more information on The Connection and other Office of Community Engagement programs, please contact community@mcmaster.ca, or follow @McMasterCE on Facebook and Twitter.