Bursary to help new Canadians "build a strong foundation" through education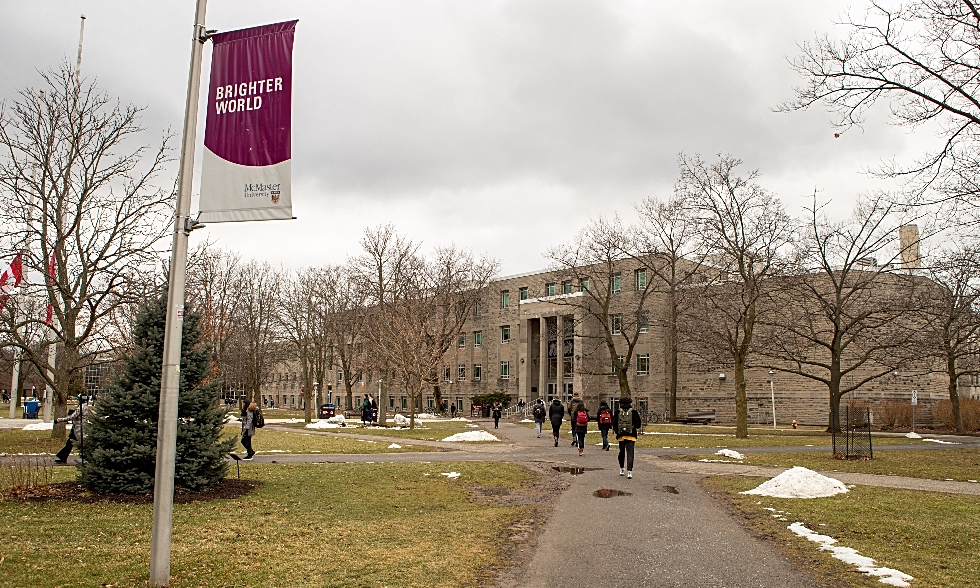 Two donors have established a new bursary that will fund the full tuition costs for a refugee or new Canadian undergraduate student enrolled in the Faculty of Science. And they're hoping to encourage more donors to do the same.
---
Two donors have established a new bursary aimed at making a difference in the lives of refugee students or new Canadians enrolled in McMaster's Faculty of Science.
Irma's Bursary will support the full tuition costs for a student in the Faculty with permanent resident status or a recognized claim of refugee protection from the Immigration Board of Canada throughout their entire undergraduate career.
"Irma welcomed new Canadians into her home as family and helped many of them settle into their new country," say the donors, who wish to remain anonymous. "Inspired by her generosity and recognising that there are barriers which make it difficult for new Canadians to participate in post-secondary education, we are excited to make this gift. We hope that this bursary will create opportunities and also demonstrate how much new Canadians are valued."
The bursary will fund the full cost of tuition for up to four years with special consideration given to students taking a five-year undergraduate degree. Refugee or new Canadian students enrolled in any program in the Faculty of Science will be eligible for the bursary. Refugee students will be given priority.
Recipients must remain full-time students, continue to be enrolled at McMaster, and continue to demonstrate financial need to remain eligible for funding.
"We are so grateful for this generous gift," says Maureen MacDonald, dean of the Faculty of Science. "This bursary not only represents a wonderful opportunity to support the education of refugee and new Canadian students in need, it also provides all of us in the Faculty with the opportunity to welcome a student with unique experiences and diverse perspectives, which will enrich our learning environment and lead to better science."
The donors hope their gift will inspire others to contribute to the bursary and help make it possible for more refugee or new Canadian students to pursue an undergraduate degree in the Faculty of Science at McMaster.
"It is our hope that this donation is the start of more to come," say the donors. "We are fortunate to be able to support the tuition for one student, but that is just a drop in the bucket. This is an opportunity to help new Canadians build a strong foundation through an excellent education at McMaster."
It is anticipated that the bursary will be awarded in the fall of 2020.
To learn more about creating your own award, please contact Heather Colwell at colwellh@mcmaster.ca