Brightside Neighbourhood Project earns President's Award for Community Engaged Scholarship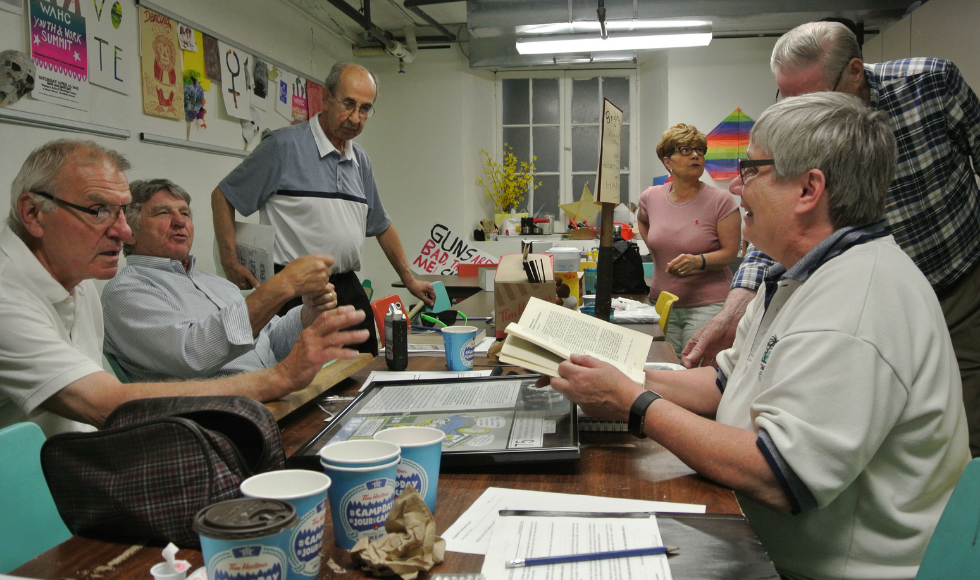 Brightside Neighbourhood Project team members, from left to right: John Brodnicki, John Michaluk, John Fioravanti, Diane Morelli, Vince Palango and Nancy Bouchier (Photo courtesy of Simon Orpana)
---
Brightside was a neighbourhood of workers and immigrants that flourished in the shadow of heavy industry in Hamilton's east end from 1910 until the late 1960s, when it was mostly demolished. Despite having been one of the most diverse and vibrant working-class neighbourhoods in Hamilton's era of industrial flourishing, many contemporary Hamiltonians have never heard of Brightside.
That's an excerpt from 'Notes from The Brightside Neighbourhood Project': a collaboration between former residents of the Brightside neighbourhood in Hamilton, local authors, artists, and historians, including McMaster's Nancy Bouchier, a professor in the department of history. Started in 2017, this research project re-animates memories of the Brightside community and documents history through audio, written, pictorial and digital formats.
For their ongoing collaborative research approach and community engagement, Bouchier and Project facilitator Simon Orpana are the recipients of the 2021 President's Award for Community Engaged Scholarship.
"These awards represent excellence in community–campus research partnerships that exemplify McMaster's definition and principles of community engagement," says President David Farrar. "There is no doubt that the Brightside Neighbourhood Project's collaborative approach to community engagement is truly having a positive impact on many communities including those in the greater Hamilton area."
Bouchier and Orpana are formally recognized for this achievement by the Office of Community Engagement. To further advance the Brightside Neighbourhood Project's work, the team is awarded a $10,000 grant.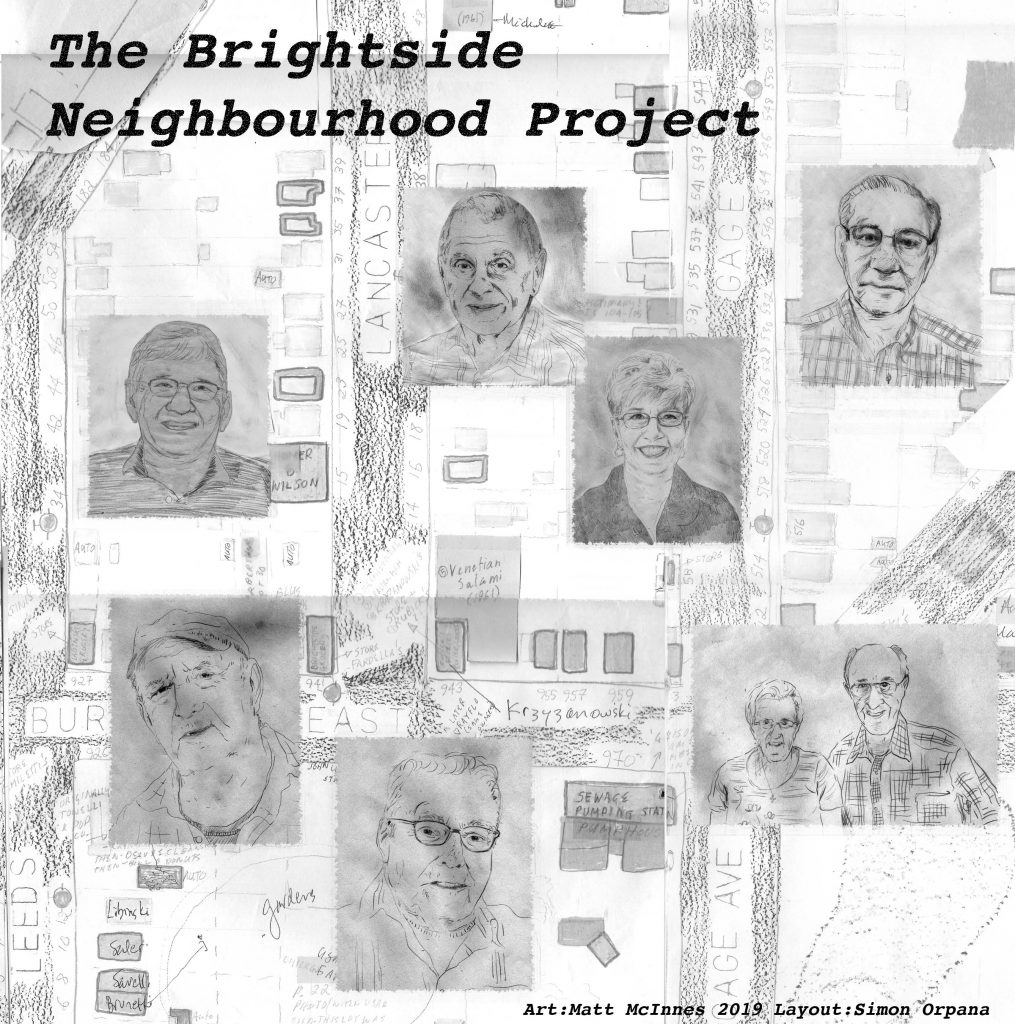 Bouchier notes that this research helps bring people's attention to the human cost of urban 'progress' from some of the voices of those most affected by it. Recently the City of Hamilton has listened to those voices in recognizing Brightside through its naming of the new 4.6 hectare urban park to be built on the former Dominion Glass factory site.
"Brightside Park will give people in the Stipley neighbourhood an opportunity to spend time out of doors in green space," says Bouchier. "As Hamilton City Councillor Nrinder Nann recently remarked, 'I can just hear it already – folks just saying, I'll meet you at Brightside.'"
Orpana adds that this recognition and grant will help to engage the wider community by allowing us to share stories and research about Brightside in new formats. Some of the possibilities the team is exploring are a city-hosted website and a comic book.
"The industrialized east bay front of Hamilton often conjures images of an uninhabitable expanse of factories and parking lots, but we want to focus on the sports and leisure culture of Brightside to help remind people of the spaces of recreation, mutual aid and home that people created here."