Black History Month: Events happening this week at McMaster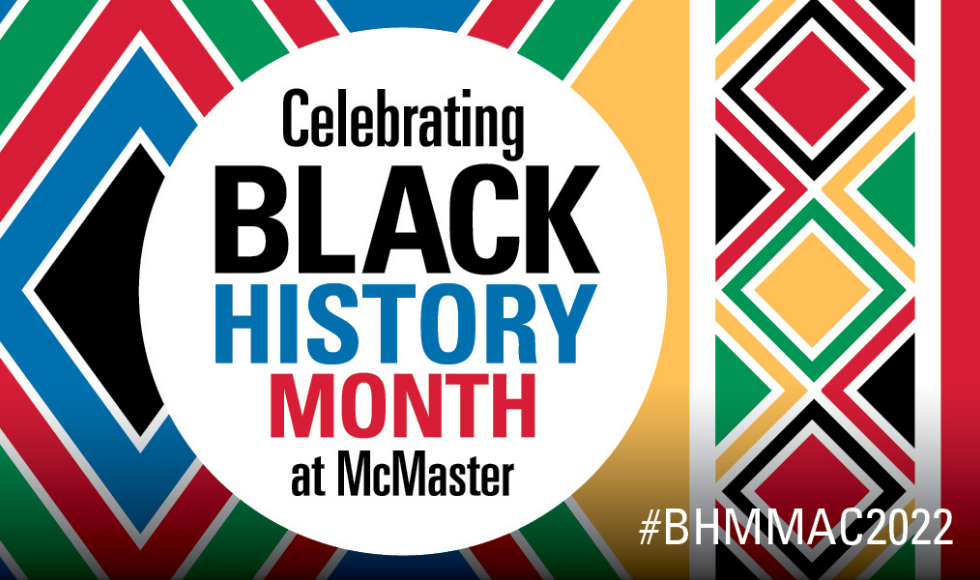 ---
February is Black History Month (BHM) – a time to celebrate the contributions and achievements of Black and African diasporic peoples.
The Black History Month Planning Committee, in partnership with the the Equity and Inclusion Office and other partners throughout McMaster, are holding virtual and in-person events throughout the month.
Please check back here as more events are added over the coming days and weeks. 
---
Experiences, Challenges and Opportunities: The Journeys of Black Healthcare Professionals
Monday, February 28
5:30 p.m. – 7:30 p.m.
Join our panellist as they discuss their experiences as Black Healthcare professionals in academic, clinical and social environments. They will dispel myths about equitable admission programs and share learning from the creation and piloting of equitable admission programs across McMaster's Faculty of Health Sciences.
This event is open to all faculty, staff and learners across FHS.
Register here.
---
BHM Mental Health Discussion
Monday, February 28
6:00 p.m.
Blackspace is hosting a discussion on Black Mental Health. The session will focus on Black women and the Black non-binary people in the community.
Join here.
---
Demystifying Black Muslim History – exploring the legacies of Black Muslims
Monday, February 28
7:00 p.m.
McMaster MSA's Black Engagement Committee invites you to learn about the lives and history of inspiring Black Muslims.
This event is hosted by the Black Student Success Centre (BSSC), PACBIC's Interfaith Working Group, The Spiritual Care and Learning Centre (SCLC).
Join here.
---
Let's Talk About Race: Celebrating Black Faculty
Wednesday, March 2
1:00 p.m. – 2:30 p.m.
Black, Indigenous and radicalized students, staff and faculty are invited to a facilitated discussion to welcome two of our newest Black faculty members on campus. Ingrid Waldron and Anne-Marie Livingstone will discuss their journey in academia and what they are looking forward to doing at McMaster. Juliet Daniel will facilitate this discussion.
Registration is requited. Email narrora@mcmaster.ca using your McMaster email and include "LTAR, [First name, Last name]" in the subject line.
For more information, visit the President's Advisory Committee on Building an Inclusive Community (PACBIC) site. 
Hosted by Race, Racism and Racialization (R3) PACBIC Working Group and the Equity and Inclusion Office. This initiative is supported by McMaster University's President and Vice-Chancellor's Fund.
---
LABS Case Study Night
Thursday, March 3
6:00 p.m.
Law Aspiring Black Students (LABS) is hosting a case study event. All McMaster students are invited to discuss the societal progression of Black issues within Canada.
Register here.