Black box theatre's new name honours a philanthropic legacy at McMaster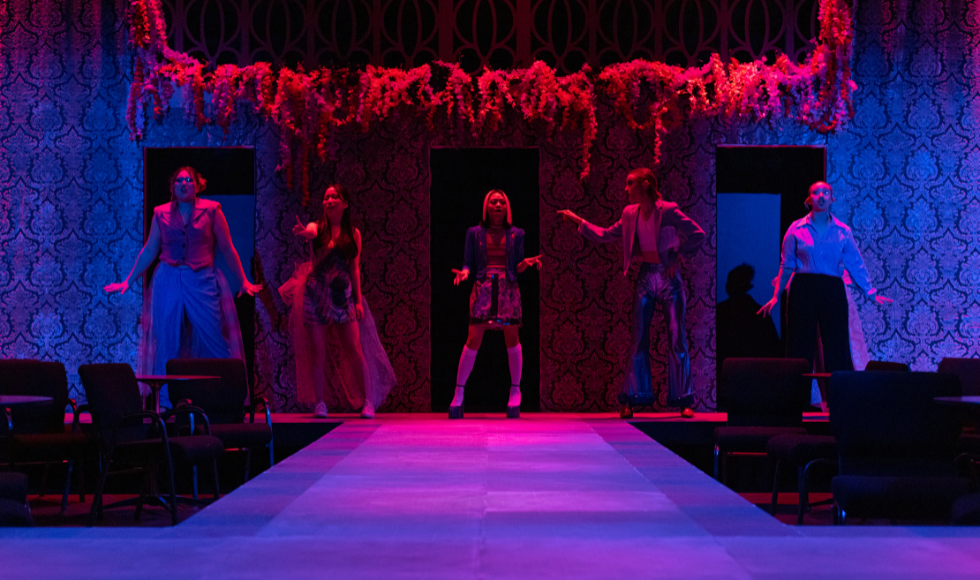 The School of the Arts' Fall Major Production 2022
---
The black box theatre in L.R. Wilson Hall is getting a new name: the Lyons Family Studio.
The name recognizes a generous gift from the estate of Margaret and Ed Lyons, which will create an endowed fund to support the Studio as well as fund the new Margaret and Ed Lyons Scholarship, which will be available for undergraduate Humanities or Social Sciences students involved in the performing arts at McMaster.
"The Lyons family has long been associated with support for creativity and artistic expression at McMaster, and this gift is further testament to their significant philanthropic legacy," says Pamela Swett, dean of the Faculty of Humanities. "We are thrilled to be able to recognize their support in this way."
The Lyons Family Studio is a performance, experimentation and research space that includes advanced lighting, digital sound and projection capabilities. Characterized by its black walls and large empty floor, the space allows for extensive flexibility and creativity when it comes to staging performances and presentations.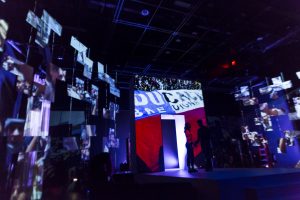 "Students involved in the arts on campus have access to many professional-level facilities, and the Lyons Family Studio is no exception," explains Swett. "It's only fitting that such an exceptional space honours the legacy of such strong supporters of the arts."
The family's connection to McMaster goes back a long way.
Margaret Lyons – then Margaret Inouye – graduated from McMaster in 1949 with a degree in political economy, and went on to a four-decade career in broadcasting with the BBC and CBC.
The first female head of current affairs at CBC Radio, she oversaw the beginnings of long-running programs, including Quirks and Quarks and As It Happens. She eventually became CBC's first female vice-president.
She and her husband, Ed Lyons, established a significant philanthropic legacy at McMaster, including helping to launch the Lyons New Media Centre, which opened in 2010 on the fourth floor of Mills Library.
Curious about the Lyons Family Studio? You can experience it during this year's Fall Major Production, Nothing Remains the Same, running November 10 to 19. Inspired by the work of Kendrick Lamarr, Octavia E. Butler and Adrienne Maree Brown, the show is a new devised performance that explores the subject of climate change through music, song, dance and story.