Be wary of a 'Canadian Patriot Act' says peace studies prof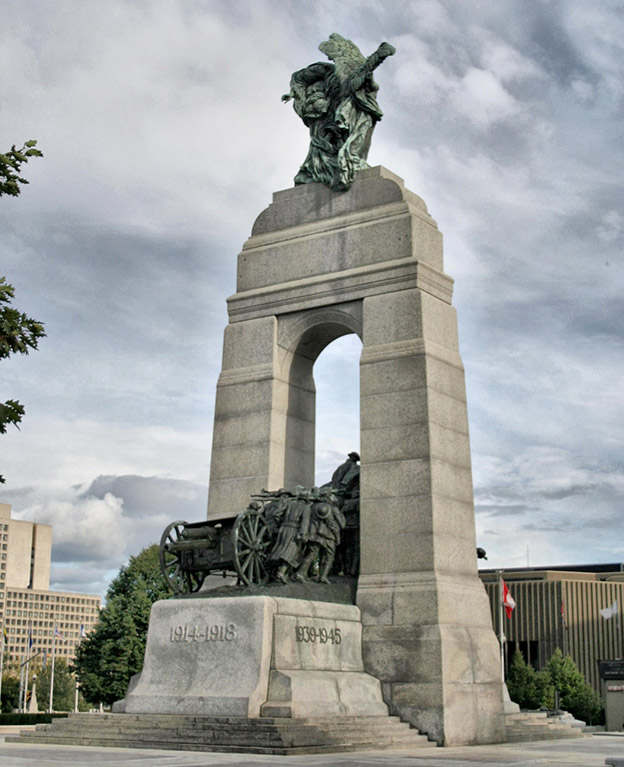 Canada's National War Memorial, where Hamilton's Corporal Nathan Cirillo was killed on Oct. 22.
---
In light of the tragic events in Ottawa Oct. 22, some have called for drastic measures to keep Canadians safe.
While we probably can't return to "business as usual," Bonny Ibhawoh says we should be very wary of going too far in the name of public safety.
"I'm alarmed by the growing calls for a 'Canadian Patriot Act,' says the associate professor of peace studies and history. "At this moment of national grief, I feel a need to caution against mass hysteria and a push for a national course of action that might ultimately be counterproductive."
Ibhawoh says we do, however, need to have a calm and rational national discussion.
"The shootings on Parliament Hill should prompt an open and sustained conversation about how, as a society, we should balance national security interests with the freedoms that are the bedrock of Canadian democracy.
"Drastic curtailment of individual liberties in the quest for national security will be counterproductive. But, it can no longer be business as usual. Canada is not immune from Islamist terrorism, but in addressing this security threat, Canada can opt for a course that does not fundamentally undermine the values of a free and democratic society."