Bachelor of Technology engineering programs receive business school accreditation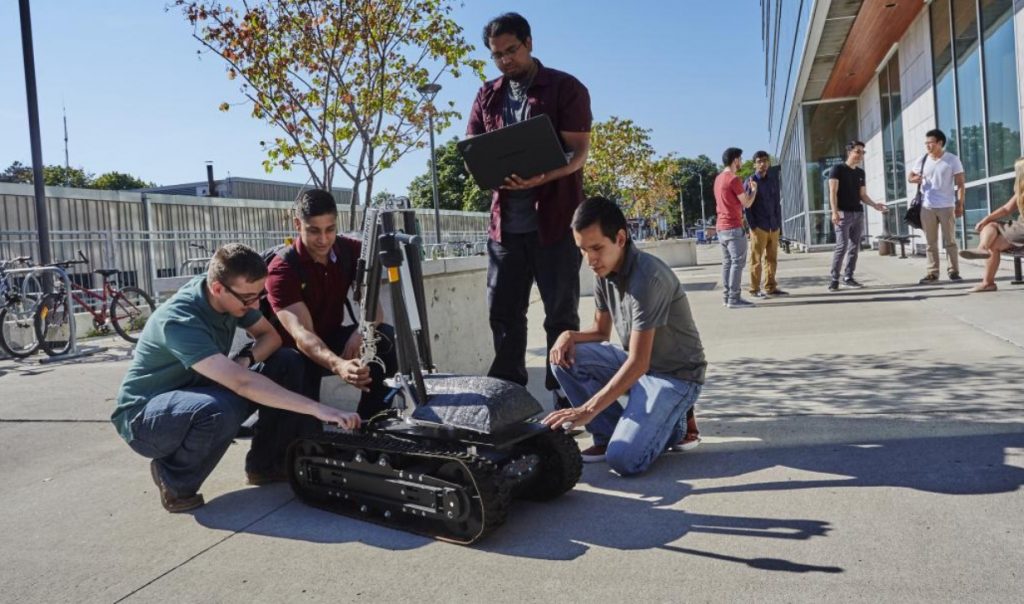 Three BTech programs at the W Booth School of Engineering Practice and Technology are the first engineering programs in Ontario to be accredited by the Accreditation Council for Business Schools and Programs.
---
Three programs in the W Booth School of Engineering Practice and Technology – automation engineering technology, automotive and vehicle engineering technology and biotechnology – have been granted accreditation from the Accreditation Council for Business Schools and Programs (ACBSP).
This makes the W Booth School the first institution in Ontario to achieve ACBSP global accreditation status, and the only engineering school in North America with ACBSP accredited baccalaureate programs.
"This recognition from ACBSP is a welcome accomplishment for our W Booth School," said Ishwar Puri, dean of engineering.
"It reinforces our goal to help bachelor of technology (BTech) students in the Faculty of Engineering pair their technical skills with a strong foundation in business management to succeed in industry."
ACBSP is the only organization offering specialized business accreditation for all degree levels, from associate to baccalaureate to doctoral degree programs. It has accredited business programs at nearly 1,200 campuses in 63 countries and was recognized by the Council for Higher Education Accreditation (CHEA) in 2001 and 2011.
Based on the Baldridge Education Criteria for Performance Excellence, ACBSP evaluates a program's leadership, strategic planning, relationships with stakeholders, quality of academic programs, faculty credentials and educational support.
"Our industry advisers want our graduates to have a strong business education to complement their technical skills, and we have delivered," said Mo Elbestawi, director of the W Booth School.
The BTech program is a combined degree-diploma program. Students in the BTech program graduate with a bachelor's degree from McMaster University, 12 months of co-op experience and an advanced diploma and certificate in business management from Mohawk College.
"This accreditation gives students the appropriate recognition for the business component of their degree to help them in their career and other potential educational pathways," said Allan MacKenzie, assistant professor of leadership and management, who championed this initiative for the W Booth School.
"Achieving this global accreditation demonstrates our unique approach in integrating engineering technology and business, which enables our graduates to 'hit the ground running' in fast-changing and complex work environments."
"McMaster University's W Booth School of Engineering Practice & Technology has shown a commitment to teaching excellence and to the process of quality improvement by participating in the accreditation process," said ACBSP Chief Accreditation Officer Steve Parscale.
"This accreditation is evidence that McMaster is committed to providing the highest quality business education for their students."
The W Booth School also offers graduate master's programs, degree completion programs and professional certificates.
"Allan, Karen Lawrence and Aadil Merali Juma are the faculty members who made this happen," said Michael Justason, chair of the bachelor of technology management program.
"Seeing this process come to such a satisfying conclusion is a testament of their dedication to our students and the school."