AVP Equity and Inclusion Arig al Shaibah honoured with prestigious industry award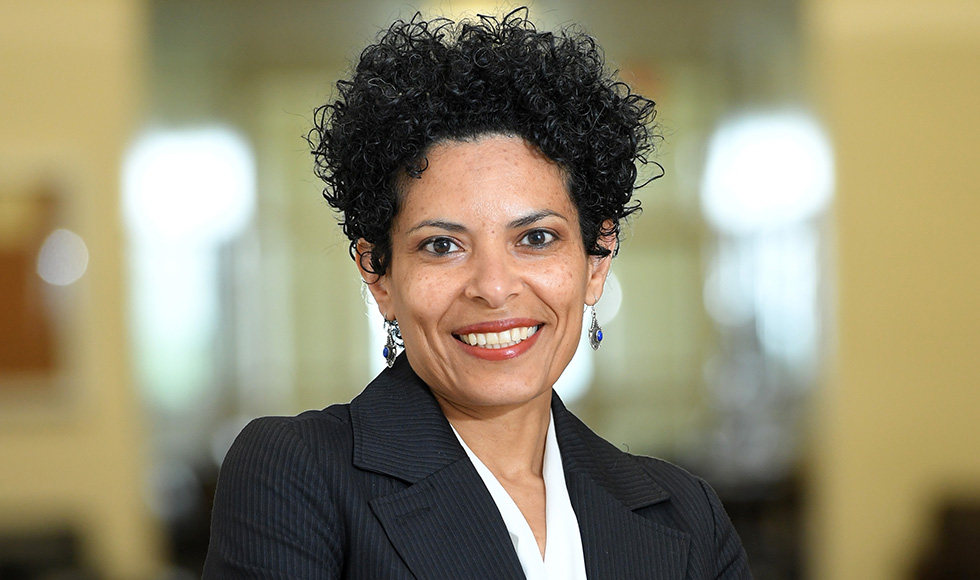 Arig al Shaibah is being recognized by the Senior Women Academic Administrators of Canada (SWAAC), earning the 2021 award in equity, diversity and inclusion.
---
Following an extensive career in equity, diversity and inclusion (EDI) leadership, student affairs, and teaching, Arig al Shaibah joined McMaster in 2018 as the inaugural associate vice-president, Equity and Inclusion (AVPEI). Since her arrival, al Shaibah has led extensive community consultation and best practice review processes to develop the university's first EDI Strategy in 2019.
For these and other significant contributions throughout her 20-year career in higher education, al Shaibah is being recognized by the Senior Women Academic Administrators of Canada (SWAAC), earning the 2021 award in equity, diversity and inclusion.
The SWAAC award in EDI is given annually to a member who has shown exceptional leadership, initiative and commitment to furthering inclusion excellence at their institution.
"EDI work is a labour of love, and I am humbled by the recognition and the vote of confidence by my peers," says al Shaibah. "The forward-looking decisions and support from senior leaders at McMaster has been integral, and I am grateful to the many campus partners and community members for their continued efforts to enact social justice and inclusive excellence goals."
In addition to overseeing the Equity and Inclusion Office, al Shaibah is currently responsible for championing inclusive excellence and leading the development and implementation of institution-wide strategic equity, diversity and inclusion (EDI) priorities at McMaster. In the three years she has occupied this role, she has made tremendous progress towards the strategy's six objectives, including data-informed and evidence-based decision making; baseline education and training; and consultation, support and engagement across campus groups.
"Dr. al Shaibah has truly touched every facet of our institution with her immeasurable expertise, helping us to challenge the norm and think creatively as we progress towards a more equitable, diverse, and inclusive campus community." says provost and vice-president, Academic Susan Tighe. "She is so deserving of this recognition for the significant contributions she has made to campus culture."
Prior to arriving at McMaster, al Shaibah held administrative leadership roles at Dalhousie University and Queen's University, working to enhance the student experience and broader campus climate, as well as contributing to sector-wide efforts to elevate EDI initiatives. As an interdisciplinary scholar-practitioner and administrator, al Shaibah holds an active teaching appointment and leads several action-research projects, contributing to education and scholarship in EDI-related interest areas such as intergroup relations, race and racism, social inequality, and organizational change leadership.
With this recognition, SWAAC also awards $1,000 to the award recipient, which can be donated to an institution of her choice. For their commitment to promoting equity and diversity on campus and in the Hamilton community, al Shaibah selected Empowerment Squared.
"As a local charity, Empowerment Squared is making a difference here in Canada and in Liberia through youth academic mentorship and programming for newcomer and marginalized communities," says al Shaibah. "They also have a growing volunteer base of McMaster students, with many activities in partnership with the university to empower newcomer Canadians to thrive."
The SWACC annual conference will be held from May 13-14, where al Shaibah will be formally recognized for this award.