Athletics and Recreation to host anti-racism symposium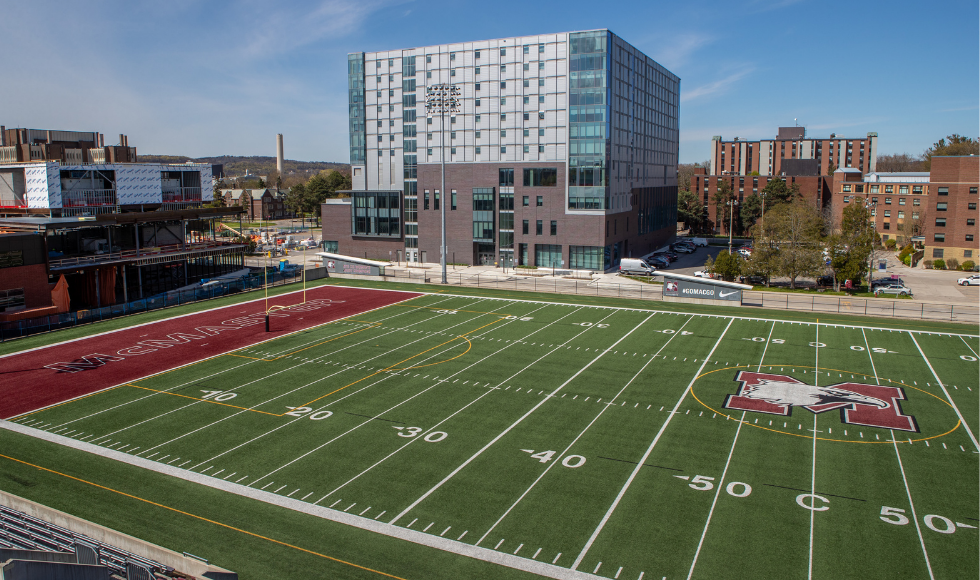 Athletics and Recreation is holding a day-long anti-racism symposium, bringing together Ontario University Athletics student athletes and administrators to discuss anti-racist initiatives and best practices.
---
McMaster's department of Athletics and Recreation will host an anti-racism symposium next month to engage student athletes, coaches, support staff, and administrators from across Ontario University Athletics (OUA) and U Sports institutions in ongoing discussions about anti-racism.
Anti-Racism: Future Directions in Higher Education Athletics and Recreation is a day-long symposium focused on sharing anti-racism initiatives and best practices focused on recruitment, education, support, and accountability.
The May 2 event will include a keynote speech, interactive panel discussions, networking opportunities and four workshops focused on sharing emerging and established anti-racism initiatives and best practices in the areas of recruitment, education, support and accountability measures.
"Coming out of the Black Student Athlete Experience review, we realized that as a department we gathered a ton of valuable insights and learnings that could only benefit our peer institutions," says Keenan Jeppesen, Associate Director, High Performance.
The symposium was developed to create a forum for discussion and sharing to further the conversation of anti-racism at all levels of competitive sport in Canada, Jeppesen says.
"We truly hope that sharing the uncomfortable but important work our department has done over the past year empowers our peers to do the same.
"We hope to foster dialogue between student athletes and their coaches and administrators that will lead to meaningful change."
Click here full details about the symposium, tickets and related anti-racism initiatives.