Athletics and recreation department update on anti-racism action plan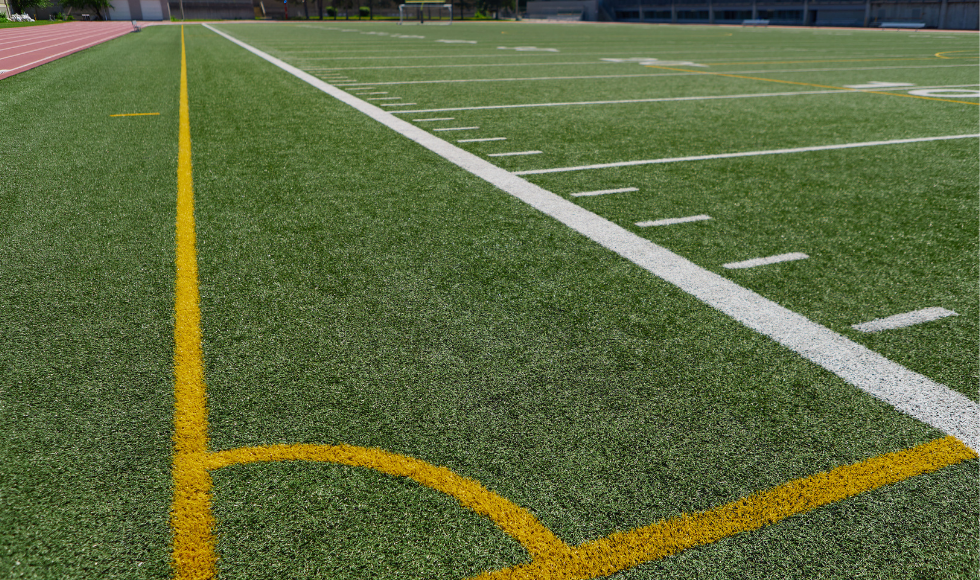 In response to the October 2020 review of the Black Student-Athlete Experience at McMaster, the Athletics and Recreation department today shared an update on implementing the review recommendations.
---
In response to the October 2020 review of the Black Student-Athlete Experience at McMaster, the Athletics and Recreation department today shared an update on implementing the review recommendations.
The action plan is focused on an ongoing process to increase representation of Black student athletes and staff within the department; build a culture of accountability; develop targeted supports and scholarships for Black students; create advocacy roles and mechanisms; and deliver anti-racism training and education across the department.
"The action plan provides a detailed road map for proactively building a sustainable culture of inclusion," says Dr. Clare Warner, senior advisor for equity, inclusion and anti-racism within Student Affairs. "It's really important that the people who have experienced the harm and racial trauma are at the centre of the decision making to help us get there."
Ongoing activities related to this work have been informed by two groups that were established following the review – a departmental Anti-Racism Advisory Group and a Black Student Athletes Council.
Created in March 2021, the Advisory Group, chaired by Warner and athletics director Shawn Burt, is comprised of diverse staff and Black student athletes who provide guidance on how to implement the action plan. The group will convene regularly until fall 2022 and its role is to hold the department and the university accountable, says group member Corey Grant, assistant football coach.
"As a Black man, it's been going on my whole life, and being in sports we've had to push it to the side in order to move forward," says Grant. "Our students have let me, and everyone, know that we don't need to push anything aside. We need to speak up. The students have been doing a really great job of that."
The Council was established to be the collective voice of student athletes who identify as Black by advocating on their behalf and meeting with leadership to support student interests. A Council executive is in place and work is underway to prepare for a September launch. The Council will work with an annual budget of $10,000 to develop anti-racism programming.
Marissa Dillon is a third-year sociology and political science student and a member of both the Advisory Group and the Council. Based on her experience with the Women's Rugby team, Dillon says she is motivated to be a part of this change but stresses that there is still much work to be done.
"Within my team environment, I have felt microaggressions in the locker room. It felt like we would talk at leaders about these problems but nothing much came of it," says Dillon. "The work being done is valuable to work towards a culture of inclusion, but it's important we don't forget the review findings and that administrators, coaches and staff listen to our voices."
Shawn Burt, director of Athletics and Recreation says the involvement of the advisory group and the council has been invaluable in taking the critical first steps while also informing future direction of the department's ongoing anti-racism work.
"I want to thank our students, staff, alumni, and community members who continue to pour their passion and intelligence into advising our team, so we take the necessary steps to be better," says Burt. "The care, consideration, and safety of our student-athletes is of the utmost importance. We owe it to everyone on campus and in our community to be true leaders when it comes to equity, diversity, and inclusion and it remains my top priority. That leadership comes through action and results."
While there are several components to the action plan, including internships and financial awards for Black student athletes, education is at its core.
To date, the department has hosted three educational webinars to promote meaningful dialogue with Black student athletes. As the action plan unfolds, Warner notes that anti-racism education and training across the department is a critical part of building people's capacity to talk about race. "Education is so important because it's impossible to confront racism without talking about race," adds Warner.
Ultimately, advisory group and council member Cheikh Tchouambou Youmbi says this work has to be about more than scholarships and funding – lasting change will require a commitment from everyone in the department.
"Let's say life is track and field. Kids are all running their own independent races, but it's still a competition," says Tchouambou Youmbi, a third-year Health Sciences student. "The problem is we're starting kids at different points in the track with different barriers and without the same opportunities. This work is about creating an environment where Black student athletes don't experience those barriers and feel welcome at McMaster."
The athletics and recreation action plan is separate from, but aligned with, McMaster's broader Equity, Diversity and Inclusion Strategy, which looks to support Black excellence  and build on existing anti-racism education programs.