Ask a McMaster expert: Dawn Bowdish answers your booster questions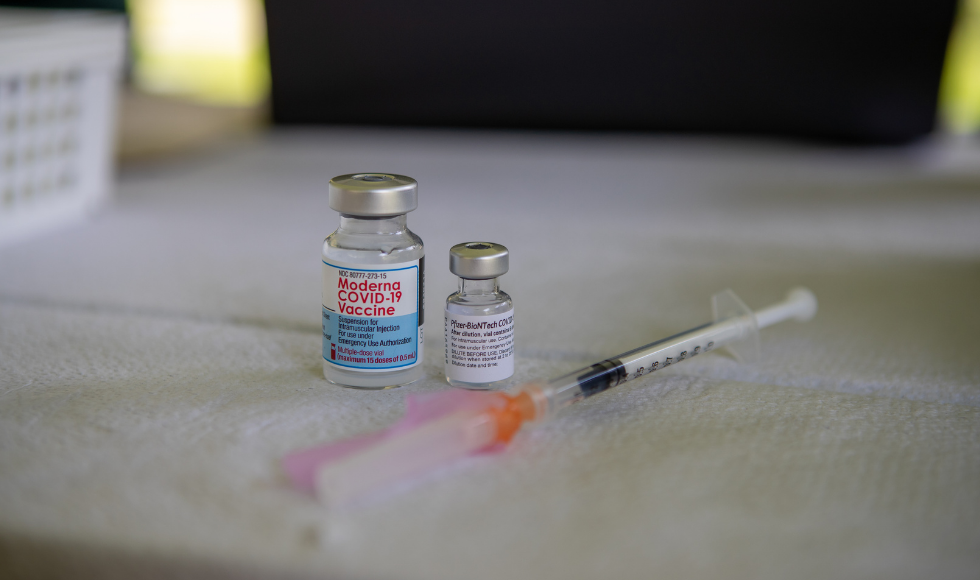 Two vials of the COVID-19 vaccine from a pop-up vaccine clinic on McMaster's campus in September 2021. (Photo by Georgia Kirkos/McMaster University)
---
Need your booster? McMaster hosting on-campus vaccination clinic
As the pandemic continues, public health experts are urging everyone to get a booster dose of the COVID-19 vaccine, which can help increase one's immune response to the virus.
Appointments for COVID-19 boosters – and first and second doses of the vaccine – are available locally and can be booked through regional public health agencies, and the City of Hamilton booking portal.
McMaster University is hosting a vaccination clinic on campus. All students, staff, visitors and faculty are welcome. No appointments needed. Walk-ins welcome.
Date: Tuesday, January 18, 2022
Location: CIBC Hall, 3rd floor MUSC
Time: 9:30am to 3:15pm (closed for lunch 11:50am-1:00pm)
Please bring your OHIP and/or UHIP card with you to the clinic. International students, please bring copies of previous vaccinations from other countries.
---
Have questions about the booster?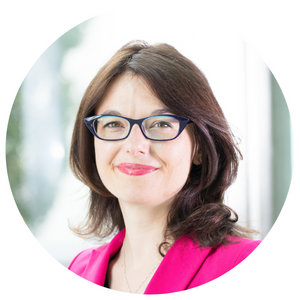 Dawn Bowdish, an immunologist and professor in the Faculty of Health Sciences, offers her insights on the COVID-19 booster and how the third dose works to provide better protection.  
Q: Does the booster help against the Omicron variant?
You need to get your third dose against Omicron. It's a highly infectious variant that can sneak under the immune system of people who don't have very, very high levels of antibodies. The best way to get those high levels of antibodies is to get that third dose. Although it won't prevent you from getting infected completely, it'll minimize symptoms and reduce the number of days that you're contagious, thereby, infecting less people in your community. I also have a personal reason for wanting you to get vaccinated. I am desperate to get back to campus. I'd love to be having these conversations and to do my teaching in person. If we all get our third doses, it'll help this pandemic minimize or end a little bit quicker and we'll be able to get back to Mac which is where students and professors belong.
Q: Do I really need a booster if I am young, healthy and already have two doses?
You absolutely need to get your third shot, even if you're young and healthy and you've had two doses. Most vaccines come in threes. If you cast back to any vaccines, you might have got as a young adult like Hepatitis B or HPV — and certainly all the vaccines you had as a child — they always come in a three-dose schedule. And that's because the immune response is more programmed to forget things than it is to remember them. This protects us from having an immune response against everything we eat or breathe or touch. So, we really need three doses to sort of cement that immune memory and keep that with us. Now we may end up needing more doses in the future as immunity wanes and new variants emerge, but for now that third dose will help you have more minor symptoms should you get infected, and thereby prevent the risk of spread to your community.
Q: Does it matter what kind of booster shot I get?
You can mix and match your vaccine types. Currently, in Canada we're saving the Pfizer vaccine for people who are under 30 and that's because there's a slight decreased risk of serious side effects in this age group. Moderna or Pfizer is being offered to everyone over 30 and you shouldn't worry about mixing and matching your vaccine types. So, for example, if you got Moderna for your first two doses, and then you are offered Pfizer, it's a great choice. All the vaccines offer really good protection. And there's even some data suggesting that mixing and matching is even more protective than keeping the same dose over and over again. The best vaccine is the one that's in your arm. Let's all get vaccinated.
If you still have questions, please reach out to your regional health authority, or contact the City of Hamilton's COVID-19 Vaccine hotline at 905-546-2489.