Arts and Science program holds inaugural New World of Work forum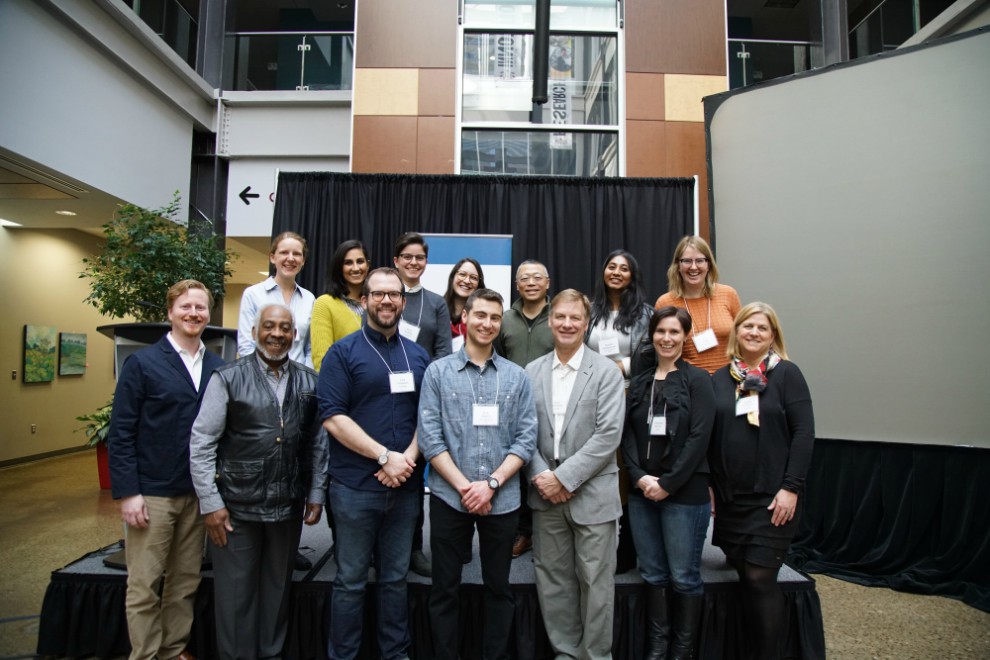 ---
In May 2017, Arts & Science alumnus Bruce Miyashita donated $350,000 to the program in his parents' memory. The purpose of the Tom and Nancy Miyashita Arts & Science Program Enrichment Fund is to help students in Arts & Science (casually known as ArtSci) develop leadership skills and expose them to the world of business beyond the walls of McMaster.
To help ArtSci students capitalize on those skills and relate them to potential careers, part of Miyashita's gift is being used to fund an annual student education forum for five years.
"Anyone can learn tech skills, but ArtSci students have the skill sets that CEOs and business leaders really need, like communication, problem solving and critical thinking – those so-called 'soft skills,'" explains Miyashita, who was in the program's first graduating cohort in 1984. "They don't always realize the value of those skills, though – even though they actually have good job prospects."
The inaugural New World of Work Forum, held on March 4, 2018 at the McMaster Innovation Park, was organized by three third- and fourth-year students, who are uniquely positioned to help their peers address the transition into employment.
"We wanted to help students get the career blinders off and feel confident that they have plenty of options," explains Sophia Silverton, one of the organizers.  "Lots of students are worried about what comes next, so we're trying to help them realize the potential of their education and how to use it to set themselves apart."
The day-long forum attracted approximately 50 students and focused on technology, social responsibility and intrapreneurship – the act of being entrepreneurial within an established company. The event featured keynote speeches by renewable energy business leader Nigel Etherington and social entrepreneur Hamoon Ekhtiari.
As well, nine ArtSci alumni, including Miyashita, gave workshops or conducted skill sessions, and participated in a "human library" activity – all designed to connect students to the wide range of career options open to them. Miyashita says the experience was "very gratifying."
"It was great to see the organizers do such a professional job," he says. "To see them perform at such a high calibre was amazing – this was done as well as any major conference that I've attended."
For the student organizers – formally known as the Student Project Management team – bringing the forum to life was a unique educational experience.
"Seeing our vision come to life feels great," says Danielle Canagasuriam, who, along with her two partners, has been planning the forum since the school year began. "This is the kind of experience you can't get in class."
Being able to make a difference to their peers makes the months of planning worth it, her fellow organizers agree.
"To be able to help so many students is great," says Nick Maizlin. "We're accomplishing something that we'd want to go to ourselves – I have a feeling that we're going to have a big impact."