Archway program joins Student Success Centre to support even more first-year students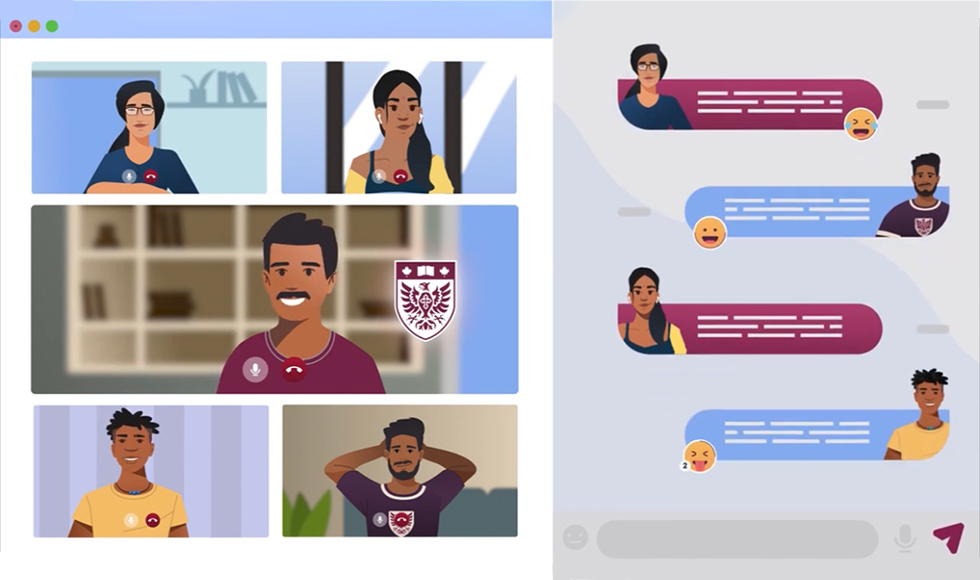 ---
Since its inception in the summer of 2020, the Archway program has supported first-year undergraduate students academically and helped them to feel they belong at McMaster.
In an effort to engage and support an even greater number of first-year students in the 2021–2022 academic year, the Archway program has joined the Student Success Centre (SSC).
Building on the SSC's years of orientation and transition experience, both units will work strategically to provide students with the information, resources and tools they need to be successful in their university career. This coordinated approach will include raising awareness of the personalized services for incoming international students — including the iCent support app — offered by the Student Success Centre's international student success team.
"Students will have the opportunity to experience some aspects of their first year in-person, and we plan to have as many people on campus as we safely can," said Sean Van Koughnett, associate vice-president (students and learning) and dean of students. "Archway is working to adapt the program to accommodate the in-person needs of students living in residence or off campus, in addition to supporting students in an online environment."
As the academic year has progressed, it has become clear that Archway's role as a unique first point of contact and personalized support for students, on both academic and social levels, is essential to maintain student support and connectedness in virtual and in-person learning environments.
In feedback gathered from student surveys, students from the Archway program in the 2020-2021 academic year shared the impact Archway had on them. "I have really enjoyed having set times to meet with my mentor and even just chat," said one student. "Knowing that there is someone else at McMaster who I can ask for help and can have face-to-face conversations with is so valuable."
Whether they are living in residence or off campus, all first-year students will be part of the Archway community. Students should have received an email from their mentors to their McMaster emails and will be added to their community groups in August with opportunities to connect with their peers.
"Mentors and coaches have training in a number of areas," said Sean Beaudette, manager of the Archway program."They work proactively with incoming students to ensure that they are introduced to the resources that they need in a personalized way, when they need them."
With a high volume of clubs, offices and general information, it can be overwhelming for students to navigate McMaster's structure; Archway enables students to explore the resources available to them and connect with those that are of most interest.
Incoming first-year students are encouraged to follow the Archway Instagram and Tik Tok at @archwaymcmaster, listen to the Archway McMaster Podcast, and visit the Archway website to stay updated on events and important McMaster information for first-year students. Parents and guardians of first-year students can also subscribe to the Archway Parent newsletter to help support their first-year student.