Archway has a big impact on first-year students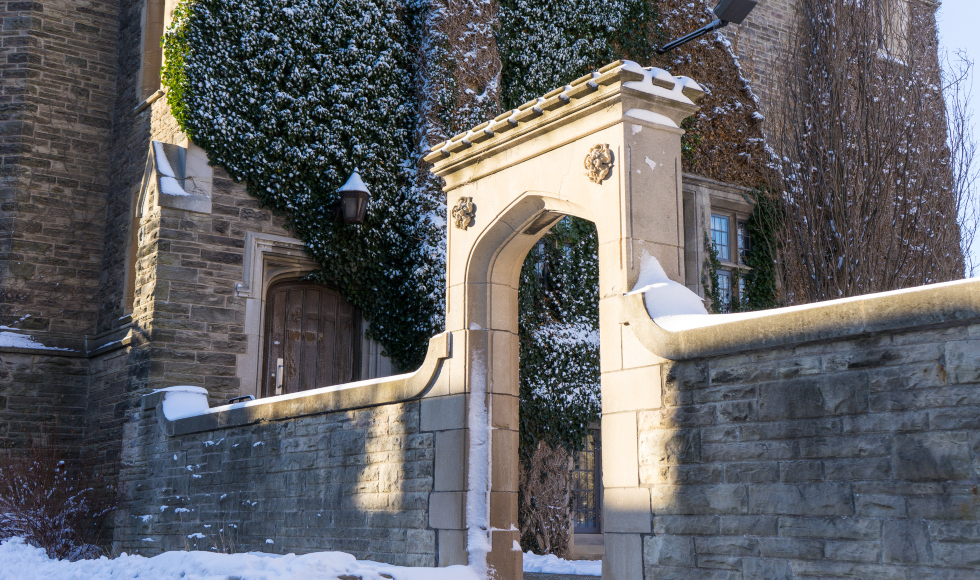 Edwards Arch in winter
---
Before spring 2020 and COVID-19, many students, including Sierra Vaillancourt and Eva Boomsma, still expected the typical lecture hall and social experiences of a typical university first year.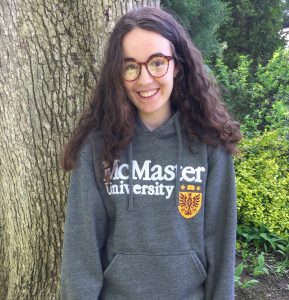 "I most definitely should have seen it coming, but part of me was really holding onto the idea of being in a lecture hall for September," said  Vaillancourt.
When the university announced that classes for the 2020 Fall semester would move online because of the COVID-19 pandemic, all that changed.
Based on the anticipated academic, social and personal challenges first-year students would face in an online environment, McMaster developed the Archway Program, which launched in the summer of 2020 for the incoming first-year class.
In Archway, students are grouped into communities of approximately 35 participants, organized along themes and common interests. Led by a mentor, who runs activities, and a coach, who provides personalized support, the numerous groups enable first-year students to find McMaster resources and build social connections, creating support networks to help meet the challenges that go along with online learning
Now, McMaster researchers are conducting a study to examine how participating in the Archway program affects the health outcomes of incoming students – many of whom are already reporting the positive impact Archway has on them.
"The community meetings, events, and one-on-one's through Archway always helped boost my mood and energy," says Boomsma. "Consistent talks with new people and getting to know them virtually helped build my confidence to reach out and establish closer, more genuine friendships with people in my classes."
So far Archway has successfully engaged more than 4,500 first-year students, with 200 mentors conducting more than 8,500 one-on-one discussions.
"Archway has seen a number of successes this year," says Sean Beaudette, manager of Educational Initiatives and Assessment at McMaster and one of Archway's developers. "While the in-person McMaster experience can never fully be replaced, I've been incredibly impressed with the efforts of our mentors and coaches to welcome and support students as they enter our community."
The program is also looking ahead to the future, when classes are back on campus and students are back in residence. For instance, the Archway Roommate Meet-Up helped connect more than 150 first-year students to prospective roommates.
But until that happens, Archway's communities will continue to connect online.
"Moving forward into this new semester, I hope to learn more about myself," says Vaillancourt. "I'm really looking forward to exploring the options for my future and finding my passions with the help of my Archway team."
Interested in Archway? First-year students are encouraged to check the Archway website or Instagram weekly for more events and programs.