Deadline to apply for postdoctoral fellowships in aging research extended to May 14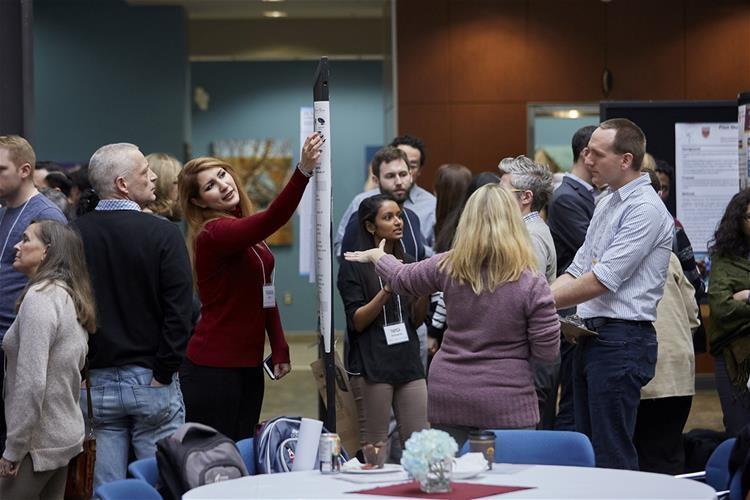 More than $370,000 in new funding opportunities fare available for postdoctoral fellows with interests in aging.
---
Update: The deadline to apply for this fellowship has been extended to May 14. The original story has been edited to reflect the new date.
The McMaster Institute for Research on Aging (MIRA) and the Labarge Centre for Mobility in Aging (LCMA) are pleased to provide more than $370,000 in new funding opportunities for postdoctoral fellows with interests in aging.
"The MIRA and Labarge postdoctoral fellowship program allows us to attract some of the brightest emerging researchers in aging, while supporting interdisciplinary collaboration across the university. Our fellows benefit from access to MIRA's diverse community of experts and gain experience leading and mentoring junior members of the MIRA Trainee Network," said Parminder Raina, scientific director for MIRA and the LCMA.
Since its inception in 2016, MIRA and the LCMA have funded 19 postdoctoral fellows who have examined diverse topics in aging and emerging trends, including smart-home technology, digital inequality, home exercise interventions, mobility sensors, and the effects of prenatal adversity on aging trajectory, among others.
In addition to working with a principal supervisor, MIRA postdoctoral fellows work closely with mentors from outside of the principal supervisor's Faculty. This framework exposes the fellow to a broad range of interdisciplinary perspectives and ideas. Fellows also engage the older adult community, their families, healthcare providers and other key stakeholders throughout the research process, from design to evaluation and implementation of interventions and technologies.
This year, MIRA seeks to fund up to six MIRA Postdoctoral Fellowships in Aging Research and one Labarge Postdoctoral Fellowship in Mobility in Aging. Each award is valued at $50,000 for salary, plus $3,000 per recipient for research expenses and professional development. Applications are due to MIRA by May 30, 2021, for proposed research beginning in the 2021/22 academic year.
PAST AWARD RECIPIENTS
MIRA encourages postdoctoral fellows to incorporate a design thinking or user-centric approaches in their research.
Léa Ravensbergen, a 2019 MIRA Postdoctoral Fellow collaborated with members of the Hamilton community to develop research that would help promote physical and community mobility among older adults in the city. "The Hamilton Street Railway service (HSR) and the Hamilton Council on Aging were instrumental in designing this project," she said.
"Learning from an interdisciplinary team has greatly enriched my Postdoctoral training to bring ideas to life and visualize innovative solutions," said Patricia Hewston, recipient of the inaugural Labarge Postdoctoral Fellowship in Mobility. "I have learned how to use design thinking to explore multiple alternative solutions simultaneously, and integrate end-users from the project outset."
MIRA also supports postdoctoral fellowships using basic science approaches to study aging. For example, 2020 MIRA postdoctoral fellow Alireza Shahin-Shamsabadi is using an in vitro study to investigate the effect of exercise on brain health in older adults. His study examines the crosstalk between the brain, skeletal muscle, and adipose tissues at a cellular level with the goal of identifying drugs that can improve, supplement, or replace the positive effects of exercise on brain health for people that cannot engage in exercise due to physical impairments.
Past fellows have benefited from MIRA's robust trainee network, participant recruitment support, facilitation of interdisciplinary, research connections, and broad communications reach. Many have successfully attracted additional funding from sources such as the CIHR, Michael G. DeGroote Postdoctoral Fellowship and AGE-WELL.
Please visit MIRAs funding opportunities page for further details about these and other opportunities.