"Anti-Black racism and violence have persisted in our society for far too long."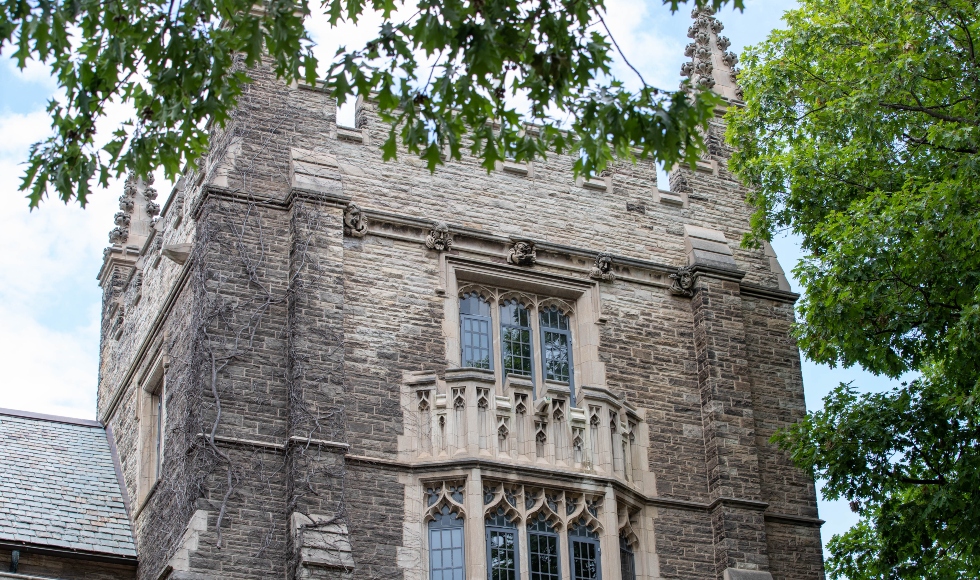 ---
McMaster's president, David Farrar, made these remarks before the meetings of the university's Senate and Board of Governors.
Recently, our meetings have all been focused on the impact of COVID-19 and our responses to it – and we'll talk about that again today – but first, I'd like to speak about something even more important and fundamental to our community and society.
We've all watched with grief and anger as recent events have unfolded in the United States and in Canada, and as black members of our society have been targeted, abused and killed.
Anti-Black racism and violence have persisted in our society for far too long. I want to publicly denounce this and acknowledge the deep pain, grief, and harm that members of our communities, particularly Black communities, are experiencing at this time.
I also want to acknowledge the many colleagues around the University who have made their voices heard.
I appreciate the work of the Equity and Inclusion Office, the members of PACBIC, the members of the African Caribbean Faculty Association of McMaster University, the Community Engagement Office, the MSU and others who are identifying and challenging systemic racism and systemic inequities, and offering support to our students, colleagues and friends.
The "new normal" of COVID-19 makes us physically distant but cannot divide us as a community, nor diminish our responsibility to support and respect one another. We must acknowledge the deeply-rooted, historic and ongoing pain that Black members of our community face. And we must act.
The African Caribbean Faculty Association has issued a moving and thought-provoking statement. I thank them for doing so and for reminding us all of our obligations and responsibilities as members and leaders of the University community, and as citizens.
Our agenda today includes the annual report from PACBIC, which gives us a further opportunity to reflect on the challenges faced by many groups in our community and on our campus. We must educate ourselves and hold ourselves accountable.
We are being asked to consider the actions that need to be taken — individually and collectively — to address these serious and divisive issues and inequities, and to move our community and institution forward.
Words must come with action.