Ambassadors from three nations tour infectious disease lab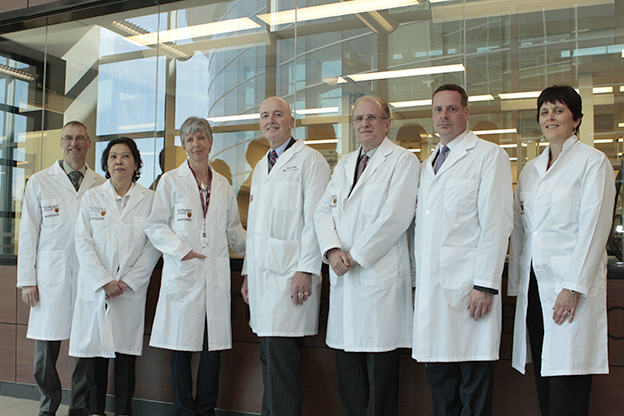 ---
Ambassadors from Portugal, Slovakia and the Philippines joined MP David Sweet for tours of two campus facilities Wednesday.
Jose Fernando Moreira da Cunha of Portugal, Andrej Droba of Slovakia and Petronila Garcia of the Philippines toured McMaster's Michael G. DeGroote Institute for Infectious Disease Research.
Lori Burrows, professor of biochemistry and biomedical sciences, led the tour of the lab, in which researchers are working to combat antimicrobial resistance.
Earlier in the day, Mo Elbestawi, Vice-President, Research and International Affairs and Peter Mascher, Associate Vice-President, International Affairs, met with Sweet and the ambassadors to discuss McMaster's areas of research expertise and the University's interest in creating and expanding international research partnerships. Both Europe and South-East Asia are key areas of interest for such initiatives.
Elbestawi and Mascher then accompanied the group on a tour of the McMaster Automotive Resource Centre (MARC), which supports one of the world's leading academic research programs in transportation electrification, including the development of electric, hybrid electric, and plug-in hybrid electric vehicles.