Alyssa Guarraci: Human Resources Business Analyst and Lover of Systems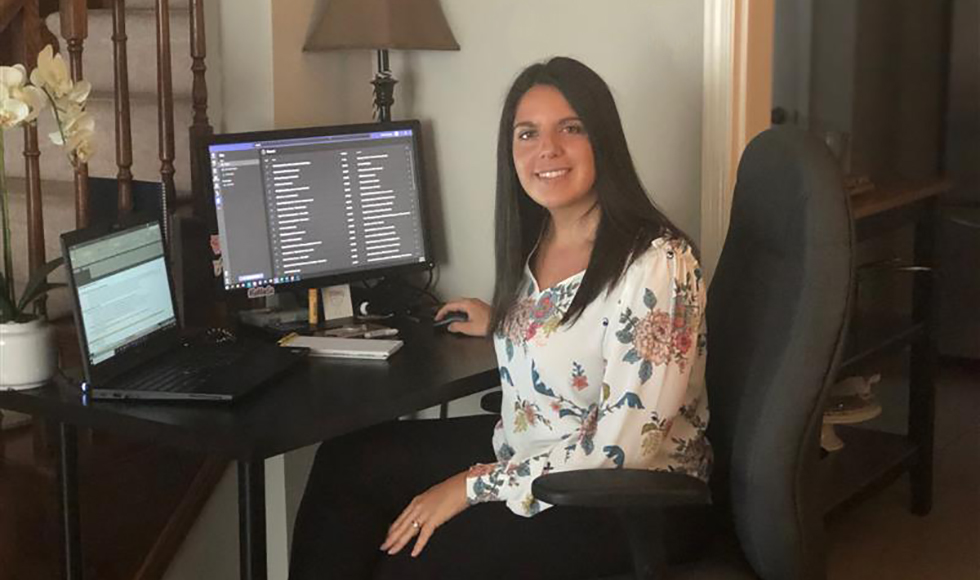 ---
Improving workforce tools and processes across McMaster is one of the key commitments to come out of the HR Review.
One HR Review Implementation project involves position management. In this Q&A, Human Resources Business Analyst Alyssa Guarraci explains position management and talks about why she believes it's so important.
What is the role of a Human Resources Business Analyst?
I'm focused on systems and processes and spend a lot of time in Mosaic. I'm the HR Champion for Mosaic Rapid Releases and am leading a few projects within the HR Review Implementation to ultimately simplify processes and the amount of transactional work that takes place across so many departments. The best part of my job is connecting with people across the university to better understand how to make system improvements that will ultimately make their lives easier.
What lead you to this role?
I've been at Mac just over seven years. I started in the work study program as a student and was thrilled to be hired upon graduation. McMaster was a big part of my childhood. I always attended Mac summer camps, and my family attended McMaster sporting events – so I always wanted to work here.
After working in various HR roles, I was a part of the Mosaic implementation and loved learning about its capabilities.
I've always been interested in the systems side of things – how systems could help with processes, so this role is a great fit for me.
What's taking up most of your time these days?
Position Management is a big part of my workload right now. It's part of the HR Review Implementation – essentially a data cleanup initiative within Mosaic.
Can you elaborate?
Position Management coordinates three components within Mosaic – a position, a person and a job (or role). It's the initial setup done for every new hire that determines access, structure and workflow for that employee. It's a critical process that happens behind the scenes but can cause many errors if not done correctly.
Over time, some position management information in Mosaic has become out of date or inaccurate causing all sorts of errors – including reporting or payroll issues for staff and faculty. Cleaning up this data is foundational. Meaning, for many other processes to improve or be streamlined, position management must be tackled first. The goal is to work with all departments to understand how to best manage their positions and streamline where possible. We hope to complete this work by the end of the summer, so that other projects can begin.
Like a tall order – how will this happen?
We have partnered with representatives from groups across campus to understand what work is needed to improve the position data for their departments. There's a toolkit available to support each group with the cleanup initiative along with reports that help identify the errors for each department.
What will it mean when this work is complete?
Cleaner data, smoother processes and less payroll processing errors to put it most simply. This work is part of some longer-term continuous improvement efforts. It's the like the first step of the staircase that other projects will build on.
What have you learned working on this project?
People generally want things to work better. So, everyone has been pretty engaged and supportive of this work. While some shy away from anything related to technology or a system, that's the best part for me. I like having a conversation to understand a problem, then make changes in a system to address that problem.
The HR Review report really highlighted there's a lot of work to do in our systems and processes within HR. Position Management is one of the first steps to get this work underway. I'm happy to report, it's going really well so far and that is thanks in large part to the work and involvement of so many teams who have made position management a priority. Some teams have already completed their cleanup – ahead of schedule.
To learn more about Position Management or the HR Review Implementation, visit the HR Review Implementation website.