Alumnus' $1M gift enhances experiential learning, awareness and research in earth sciences program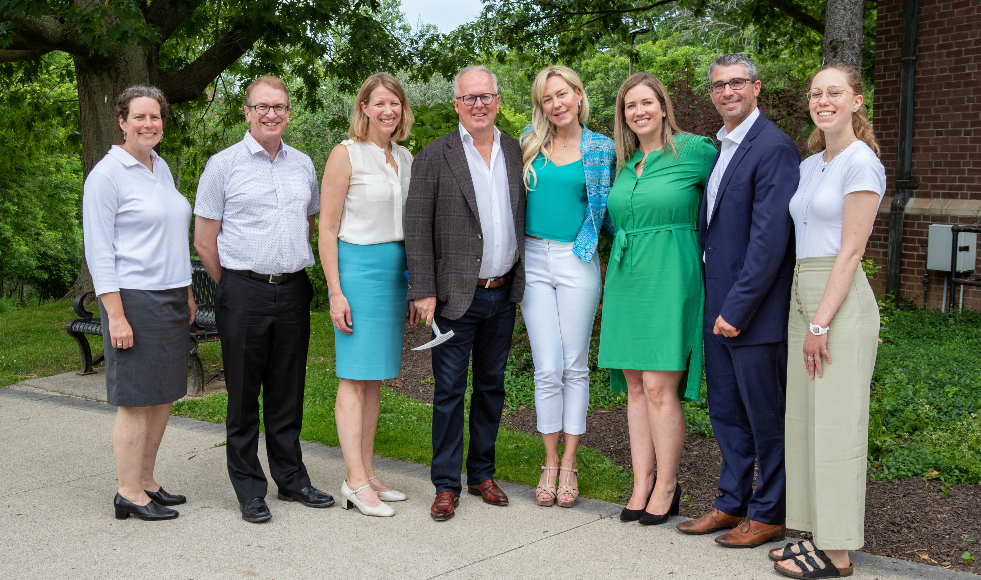 ---
Earth sciences alumnus Keith MacDonald '80, P. Geol., knows well the importance of cracking stone with a rock hammer.
The Calgary-based entrepreneur wants to ensure more McMaster earth sciences students can gain invaluable experience wielding this small, but important tool as part of their geological fieldwork studies. And he wants to help continue sparking interest in science and geological studies among grade school, high school and first-year students.
MacDonald, who graduated with distinction, has made an endowed gift of $1 million to create three funds supporting these types of experiences through experiential learning and research in the earth sciences program.
"I am delighted to know that this endowment to earth science programs will have a positive impact both now and in the future," said MacDonald.
"I remember when I was at McMaster how exciting and fun it was to gain experiential knowledge when I took part in this type of fieldwork. It's terrific to know that no worthy student will have to miss out on participating in such valuable opportunities because they can't afford it. I'm also pleased to be able to help enhance the learning experiences, the overall curriculum, the research efforts, and the overall interest and awareness in earth sciences."
The D. Keith MacDonald Earth Sciences Introduction to Field Methods Fund will help offset costs such as transportation, accommodation and meals that students must currently pay for to participate in some costly but important fieldwork opportunities.
Secondly, The D. Keith MacDonald Earth Sciences Outreach Fund will support outreach activities with elementary, high school and first-year students that promote McMaster earth sciences as a potential field of study.
Part of this outreach will take advantage of the 3D-visualization lab known as the GeoCAVE where student pilots introduce visiting students to topics such as plate tectonics, minerals, rock cycle, earthquakes, volcanoes, structural geology and planetary geology.
Thirdly, The D. Keith MacDonald Structural Geology Advancement Fund will support research activities of faculty members working in the area of structural geology by augmenting supplies, travel, equipment and other training costs. This support aligns with the hiring of new faculty member Alex Peace, whose expertise will enhance the research and learning experiences for earth sciences students studying structural geology.
"We are immensely grateful to Keith MacDonald for his generosity and his leadership," said David Farrar, McMaster's acting president and vice-chancellor. "This gift will have a significant and direct impact on our students' learning and our researchers' investigations. Enhancing research and experiential learning opportunities contribute to McMaster's ongoing success as Canada's most research-intensive university."
Science Dean Maureen MacDonald (no relation) said Keith MacDonald's investment will help the faculty deliver on its mission to turn students into scientists.
"Keith, thank you for investing in our students and our earth sciences program," said MacDonald. "Your tremendous support helps us train scientists who will go into the world with a lifelong passion for thinking critically, solving problems, and helping us build a better and brighter world."