Alumna wins 2018 Fitness Instructor Specialist of the Year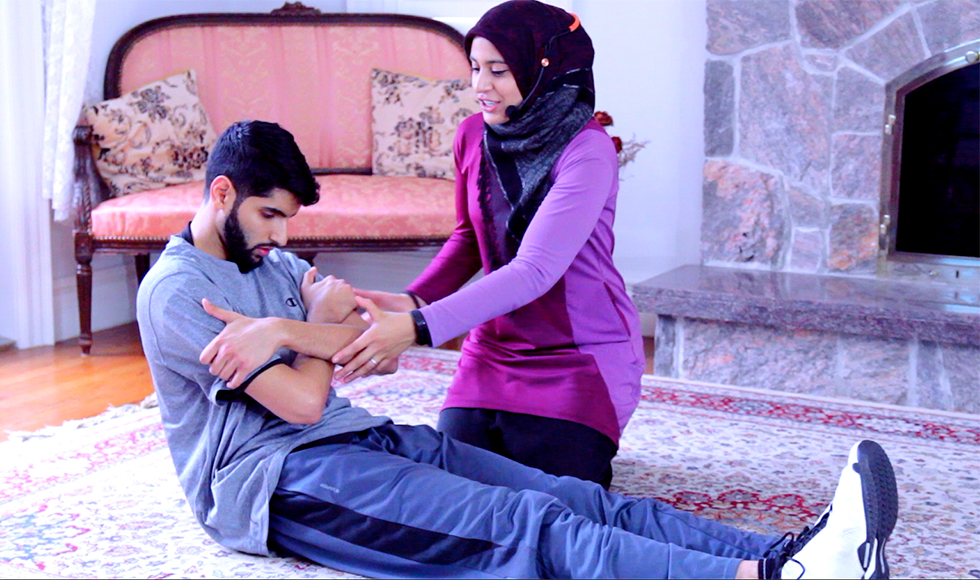 ---
Amina Khan vividly remembers her older brother taking her to the anatomy lab at McMaster and asking, "Are you sure you don't want to get into medicine?"
It was then she realized for certain that she didn't want to follow in the footsteps of her two brothers and her mother and become a doctor. Instead, she decided to use her degree in psychology to follow a very different path.
In 2014, Khan started Amanah Fitness, a culturally-sensitive online female fitness program. Since then, the business has grown to serve over 50,000 diverse individuals and, in November 2018, with her family in attendance, Khan was named 2018 Fitness Instructor Specialist of the Year at the World Fitness Expo in Toronto.
Psychology, Khan admits, is a different approach to entering a career in fitness.
After her first year at Mac, Khan began seeking a change in her lifestyle and looking for ways to better manage her weight. "For me, a lot of the struggles I faced came down to mastering my own mind," she says.
Khan explains that getting back to a healthy weight range allowed her to focus on her education; and psychology helped her to understand both human behavior, and herself. 
One of the challenges Khan initially faced was finding a fitness and diet regime that also catered to her Muslim culture. She felt women of colour, and those who wear a headscarf, were being excluded from the fitness industry. After successfully losing 60 pounds on her own, she wanted to share her health and fitness insights with other women who were also seeking a unique weight-loss program.
That was the beginning for Khan.
She began teaching women's-only fitness classes at the David Braley Athletics Centre where she created a comfortable environment for female students from the McMaster Muslim Students' Association. She also applied for the Canfitpro fitness instructors specialist certification through McMaster Athletics and Recreation.
From there, she set out to share her fitness program more widely. Amanah Fitness is an alternative approach to fitness for women of diverse cultural backgrounds. The online program makes it convenient for women to follow instructional videos and meal plans, that incorporate traditional foods, in the comfort of their own home.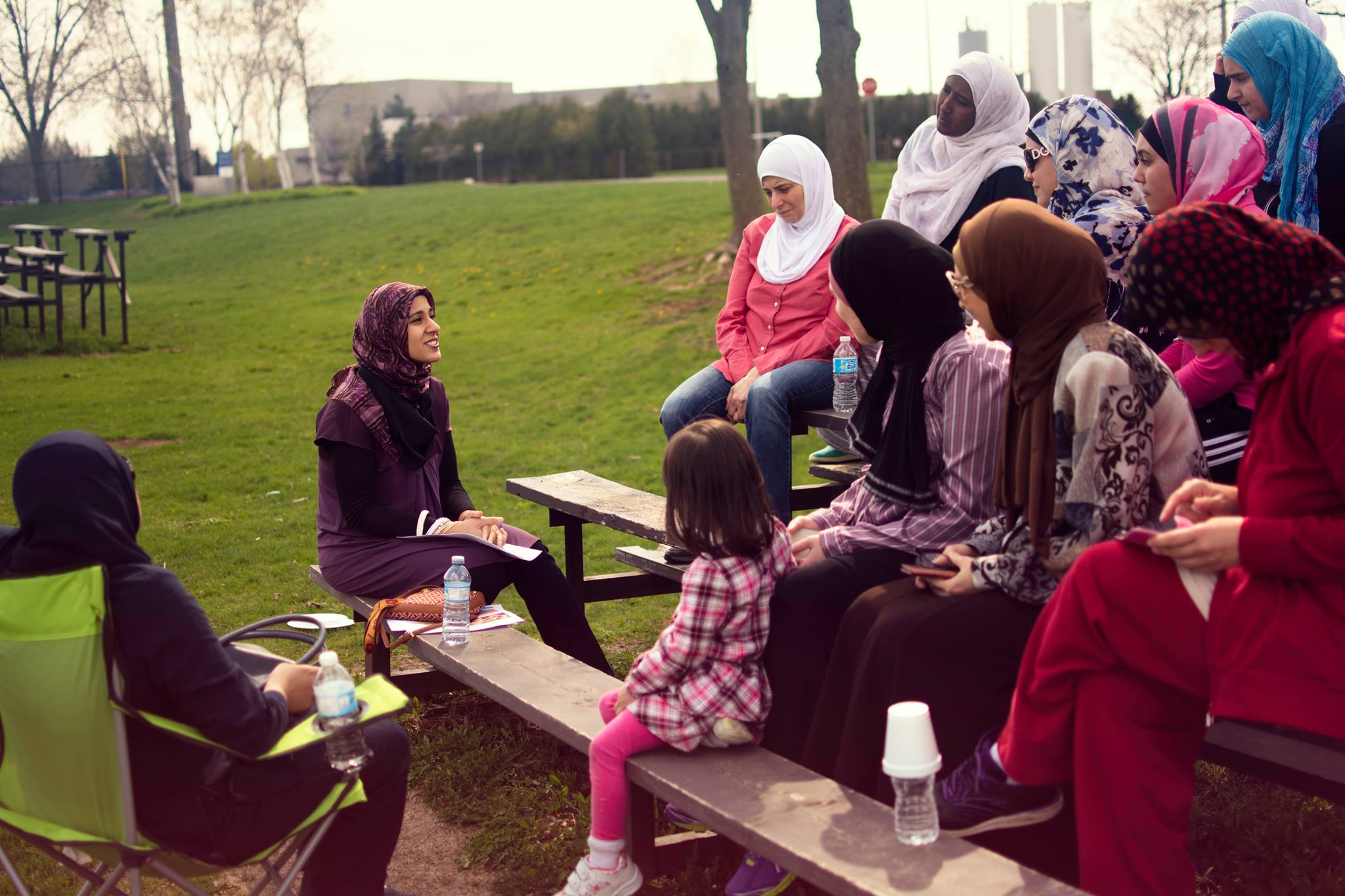 "During Ramadan many Muslims around the world are fasting, but there's a lack of information about how to go through Ramadan in a healthy way," says Khan.
Ramadan Reset, part of Khan's online offering, is a comprehensive resource that was created through collaboration with doctors and dieticians. Online articles address how to manage fitness, nutrition, sleep, diabetes, and stress.
Khan says her degree from McMaster, that she earned in 2014, was foundational in helping her to establish her own business. In her fourth year, two of her professors – Louis A. Schmidt and Jennifer Ostovic, both faculty members in the Faculty of Science – provided mentorship to Khan about the feasibility of a career in fitness.
"There's a lot of uncertainty when it comes to establishing your own business, but I learned to follow my passion and to now be in a position where I'm able to have a positive impact on others is really special."
Now, Khan is working towards her PhD in Health Psychology. "McMaster provided a solid foundation for me, and there are a lot of options for students to explore their interests," she says.
Khan and her husband, who also graduated from McMaster and helps her with the business, are looking to expand their international audiences and continue providing alternative fitness for women looking to stay active and fit.