AI in an "innovate or die" world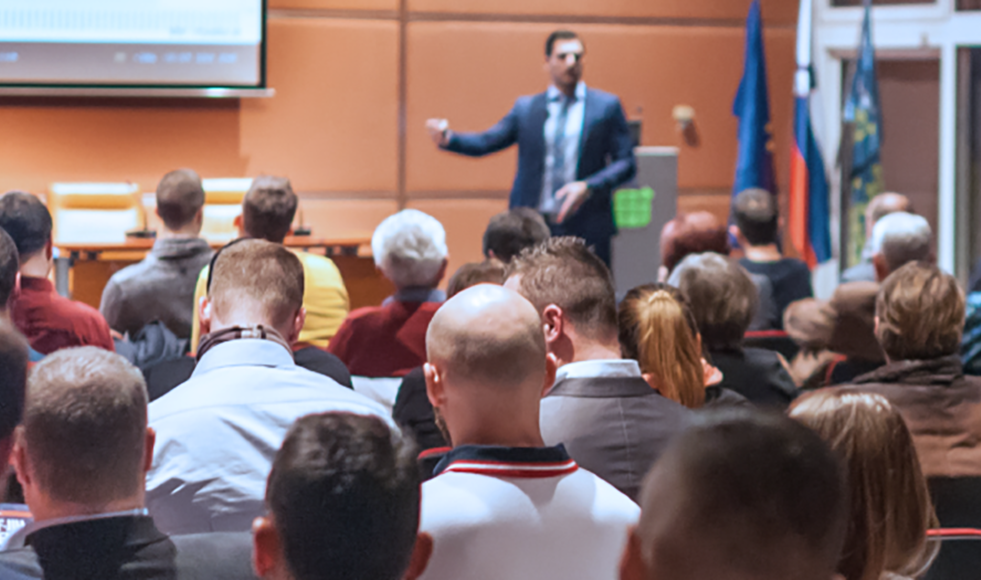 ---
Artificial Intelligence, and related technology, is disrupting the way that we work and transforming the world we live in — which is why the future of AI's impact on society is the focus of this year's McMaster World Congress.
More than a dozen experts across many fields of innovation, including business, academia, entrepreneurship, and engineering, will speak at this year's event.
Three of our experts talk about their work in the Artificial Intelligence field.
Brian Lenahan on AI in business, energy and the three-step process
Why is it important for companies to innovate and invest in modern technologies?
AI is everywhere. Whether traditional business leaders believe it or not. Leaders in the Artificial Intelligence space are innovating faster than their peers, bringing new products to market and processing their goods at an accelerated pace, reducing their infrastructure costs faster, and redeploying workers into more value-add activities once repetitive tasks are removed by AI.
What's the newest, freshest approach you are bringing to your job?
It's one simple word – energy. I'm an author, consultant, keynote speaker, and university instructor. In those roles, I get energized and share my energy, helping business leaders, entrepreneurs and students find effective ways to leverage artificial intelligence within their organizations and careers.
What is the number one tip you would share about how to prepare for a career in a world where AI is everywhere?
One three-step process: Max out your curiosity, narrow your focus and then find your most efficient way to ingest information. The pace of artificial intelligence is so fast that no human can process all the new insights all the time. So, the most successful AI enthusiasts follow this three-stage approach.
For example, I am incredibly curious about every AI topic, but I acknowledge the fact that I can't learn everything. Therefore, I focus my attention on one or two primary areas: AI in management and leadership and quantum computing. I then identify the most credible, compelling, and active sources to keep me up to date with automated daily feeds. I ingest as much as is practical and apply those learnings to my business with solid results.
If you were a brand, what would be your motto?
"Bringing disruptive ideas to life."
Jodie Lobana on innovation, systems thinking and humanity
Why is it important for companies to innovate and invest in modern technologies?
Companies do not have an option of not innovating. In fact, for most companies, the situation is "Innovate or Die."
What's the newest, freshest approach you are bringing to your job?
I am bringing in the systems thinking to my work. Everything we do at work is small part of a bigger system. Once we understand the bigger system, we can potentially not only do our job better, but in fact help make the whole system better. Also, it is important to remember that systems are part of other even bigger systems. A person needs to not only understand their job in the company's system, but how company fits in the competitor ecosystem, in the city, province, nation and, ultimately, the world.
Has there been a defining moment in your life that made you take the direction in life that you did?
After first semester in my doctoral program, I had a moment that changed not just my thesis topic, but also the direction of my life. What happened was that I read a news item where Elon Musk said that "AI has potential to destroy humanity." Right at that moment, I decided that making a positive impact on humanity is my goal. I need to focus my work on the ways that AI will help humanity, not harm it.
You're a new addition to the crayon box. What colour would you be and why?
I would be sunny yellow, which brings energy, hope and new life wherever it goes.
Zakariya M on excellence, technovation and helping people
Why is it important for healthcare industries to innovate and invest in modern technologies?
The health-care system is an archaic, bureaucratic structure that needs to evolve by adopting technology. Artificial Intelligence allows for a level of excellence in healthcare service. For example, technology can enable medical systems to communicate with each other, provide end-to-end documentation and act as an educational tool for physicians. If you apply AI and machine learning, you can optimize patient care, achieve greater outcomes and reduce wait times.
What's the newest, freshest approach you are bringing to your job?
My company, ZL Technovation, has led the creation and design of new technological applications and platforms across the continuum of care. This has successfully enabled the work of frontline medical staff, hospital administrators, and healthcare researchers. We work diligently to create technologically viable solutions that address human needs.
What are some of the biggest AI trends in the health-care field?
There are several AI trends that are driving innovation in health care including national language processing, direct neural networks, and 3D medical imaging. These technological advancements can be customized to suit the needs of the physician, hospital and patient. It is important to identify the issues, the most applicable AI platforms and training to achieve greater outcomes.
What do you think about in the car?
I am always thinking about how I can help someone. How can I inspire someone? How can I help people be great in whatever they do?
McMaster World Congress
Hear from these experts and more at the McMaster World Congress, February 6-7, 2020. This event is sponsored by community partners including Microsoft, Steeple Incorporated and SAS. This event is free and is expected to draw hundreds of students and community members.