A unique model for responding to racism in Hamilton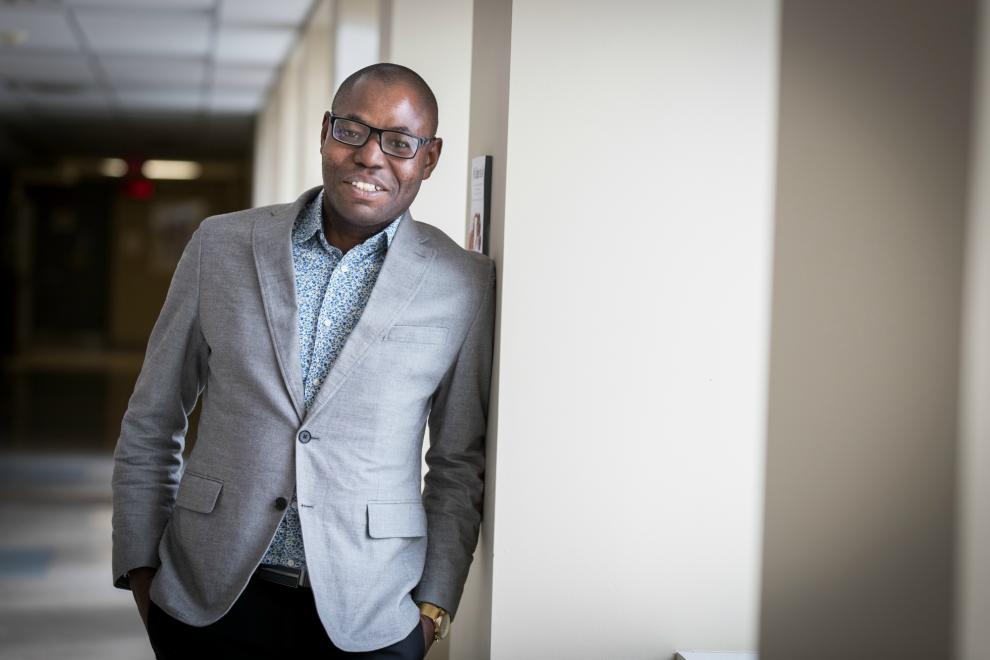 New Anti-Racism Lead, Princewill Ogban
---
Marking the International Day for the Elimination of Racial Discrimination, McMaster University, the City of Hamilton and the Hamilton Centre for Civic Inclusion have announced the opening of the Hamilton Anti-Racism Resource Centre (HARRC).
The centre, a collaborative initiative which was proposed more than 10 years ago by the City of Hamilton's Committee Against Racism (CAR), will address discrimination, harassment and hate incidents based on race by collecting statistics and providing support, information and referrals to people affected by race-related oppression or violence.
"In developing the proposal, CAR recognized the importance of working collaboratively to track incidents of racism and to ensure people received accurate information and supportive referrals," says Pilar Michaud, McMaster's Director of Human Rights and Dispute Resolution. "McMaster was excited to join this work as we were inspired by the power of the collective and how great things can be accomplished when everyone is aligned and working towards a common goal."
To help fulfill the centre's mandate, Princewill Ogban has been hired as an Anti-Racism Lead. Connected with the university's Human Rights and Dispute Resolution Program, Ogban will be based at the HARRC's premises within the Hamilton Centre for Civic Inclusion at 140 King Street East.
Formerly based in Halifax, Ogban is a registered social worker who has extensive experience working with members of marginalized communities within the corporate, education and health and social services sector.
One of Ogban's first official duties will be connecting with a variety of community groups on March 21, which is the International Day for the Elimination of Racial Discrimination. The date commemorates a 1960 demonstration in Sharpeville, South Africa, where police killed 69 peaceful anti-Apartheid protestors.
"This day is very meaningful to me – it's an opportunity to reflect on how far we've come, and how far we still have to go," says Ogban. "This centre has been a long time coming, and I am looking forward to introducing myself to the community and promoting what the centre does."
The centre's activities, direction and initiatives will be developed by a steering committee, which will include members from different community organizations. As well, members from each of the three partner groups will form an oversight committee.
McMaster professor Ameil Joseph will also work with the HARRC as a Scholar-in-Community, a fellowship funded by the Faculty of Social Sciences. Joseph will work with the centre to collect data from its users to future activities as well as identify problematic systemic patterns.
"The ARRC is a unique model that takes on a present-day analysis of what racism is," says Joseph, who works in the university's School of Social Work. "It acknowledges what happens on an individual level: the discrimination, the harassment, the direct experience of racism that people experience. These stories will also be collected anonymously and analysed at aggregate levels, to identify problematic systemic and structural patterns and trends."