A 'scientist's scientist' remembers his roots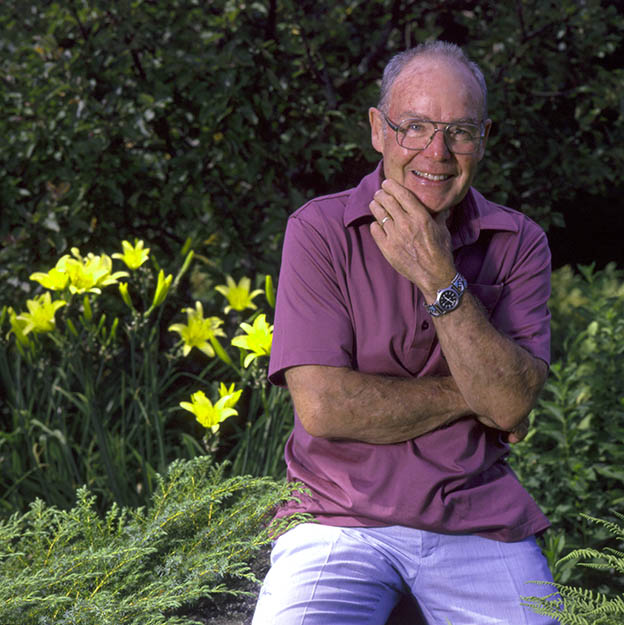 Biochemist Douglas Coleman (BSc '54) is the co-winner of a number of prestigious prizes in recent years. Luckily for McMaster students, he's decided to donate much of his prize money in support of bursaries.
---
Douglas Coleman considers himself a lucky man.
"But fortune favours the prepared mind," he says, citing the famous Louis Pasteur quote. "And there were many people at McMaster who helped prepare my mind."
From that formative experience on campus, Coleman (BSc '54) began a remarkable 33-year career.
Dubbed "a scientist's scientist," he has been internationally recognized for his pioneering work in understanding the biology of obesity and diabetes. To date, his research has garnered a staggering number of awards, many of them co-won with American researcher Jeffrey Friedman whose subsequent work built on Coleman's formative research.
In 2009, Coleman and Friedman won the Shaw Prize in Life Science and Medicine (nicknamed the "Nobel of the East") and then in 2010, the Albert Lasker Basic Medical Research Award, the top U.S. prize in biomedical research. Earlier this year, they won the King Faisal International Prize for Medicine, often referred to as the Arab world's Nobel Prize.
The awards came with some hefty prize money.
"I decided the best thing I can do with the money is give it away," says Coleman. "I can't think of a better thing to do than support young people in their education. There were a lot of people at McMaster helping me to make the right choices and leading me in the right direction, so this is my way of helping McMaster students achieve their own dreams."
A long-time and generous supporter of the University, Coleman has now made a further donation to augment the Beverly Coleman Memorial Bursary Fund.
It was Coleman's late wife, Beverly, who encouraged his philanthropic inclinations over the years.
"She was my greatest find at McMaster," he says of Bev, the only woman to graduate in chemistry at McMaster in 1954. He recalls how they had met the year before. "I saw a photo of her and I said: 'That's the girl I'm going to marry!'"
True to his word, they married in December 1954.
"We were basically joined at the hip for 55 years. She smoothed out my rough edges."
The couple's generosity to McMaster began on the occasion of their 50th class reunion.
"When we were students, there were only four buildings," Coleman says. "When we returned to campus for our reunion, we looked around and decided we need to preserve some open space."
They and others in the Class of 1954 were instrumental in funding the Oasis Garden, located behind Hamilton Hall.
"It was a natural impulse to try and protect something on the campus," says Coleman, who has been active in forest conservation since his retirement in 1991.
A native of Stratford, Ont., Coleman received his PhD in biochemistry from the University of Wisconsin in 1958. He and his wife moved to Maine for his position as a research scientist at the Jackson Laboratory. He credits his early years at the lab with allowing him to explore his scientific interests and gain further experience in the fields of genetics and immunology.
Published in 1973, Coleman's groundbreaking research provided some of the earliest evidence that obesity was not only about willpower and eating habits, but also involved chemical and genetic factors. This set the stage for modern scientific inquiry into the increasingly prevalent condition.
Coleman was elected to the National Academy of Sciences in 1998, and in 2005 received the equally prestigious Gairdner Foundation Award. He was awarded the McMaster University Distinguished Alumni Award for the Sciences in 1999.
"In all things science as well as environment, I've tried to leave things better than I found them," wrote Coleman in 2009 when he won the Shaw Prize.
As for giving back to McMaster, "this has pleased me very much," says Coleman. "To know that so many people have been encouraged by our bursary makes me feel really good."