A new vision for public services: DeGroote-led conference in England will unite global experts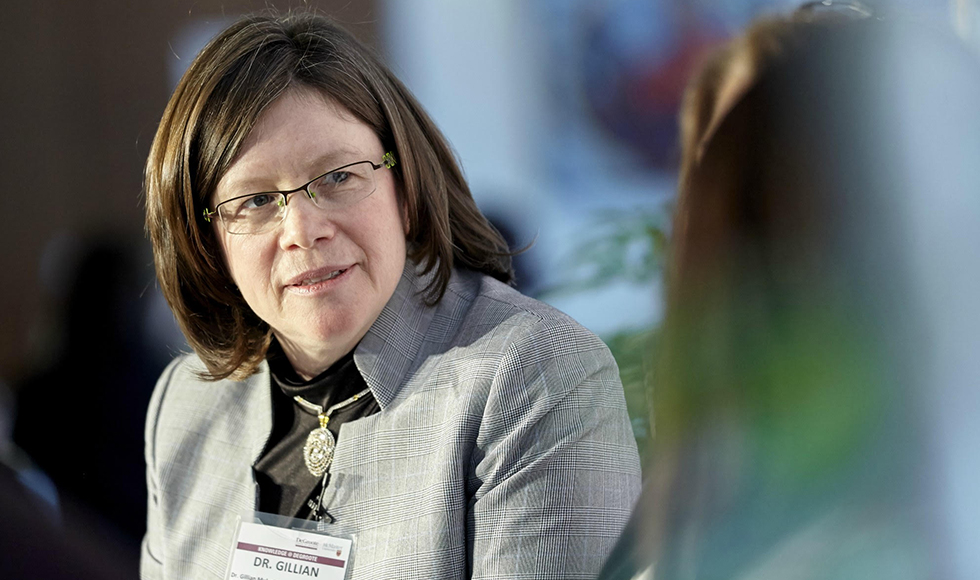 ---
This week, DeGroote Associate Professor Gillian Mulvale, Health Policy and Management, will bring together experts in co-production of public services for a two-day symposium in Birmingham, England. The aim is to answer questions about the rationale, methods, and use of co-design and production approaches among vulnerable and disadvantaged populations.
Co-production is defined as the involvement of public service users in the design, management, delivery, and evaluation of public services. Mulvale explains. Policy makers in healthcare are recognizing how vital it is to engage service users in designing public services, which makes this an increasingly important topic.
As the principal applicant on a project called Engaging Vulnerable and Disadvantaged Populations in the Co-production of Public Services: An International Symposium for Knowledge Mobilization, Mulvale recently received a $23,780 Social Sciences and Humanities Research Council (SSHRC) grant to organize and host the event.
Taking place Dec. 7-8 at the Woodbrooke Centre, the invite-only symposium will include a series of presentations and group discussion related to co-production involving various vulnerable populations and national contexts by researchers, service providers, and service users.
"Co-production can become complicated if that group you are developing a service for is disadvantaged, because of a host of barriers such as language or power differentials, which we often see in justice services for young people, for example," Mulvale says. "So, because we want to make sure that we are working toward producing services that meet all user needs, we need to find out how we can ensure all user voices are being heard."
In terms of goals for the symposium, the first is to consolidate learning about shared experiences. "This is a relatively new field in Canada, and we can learn a lot from other countries, which is why the researchers involved are from Canada, the U.K., and Australia, and why the symposium is being held in the U.K., where co-production has been widely embraced in health and social care," says Mulvale. "There are a lot of questions we need to answer, and the symposium is a place where we can learn from our counterparts."
The second aim is to identify a three-to-five-year research agenda. The goal, here, is to define priority areas for immediate and concentrated work that can accelerate integration of co-production and co-design approaches as an integral and ongoing dimension of service improvement, in Canada and other countries.
And lastly, Mulvale hopes the efforts will move beyond the conference to establish an international collaborative to advance research and education about co-production approaches for vulnerable and disadvantaged populations.
"We are already preparing a paper, and want to develop learning modules based on the information we learn at the symposium," she says. "Canada takes pride in its openness and cultural mosaic, so this research is especially relevant as the country seeks to address policy needs of priority vulnerable populations. The symposium has the potential to start the process of putting Canada in a leadership position in this area."