A message of support and belonging for our entire community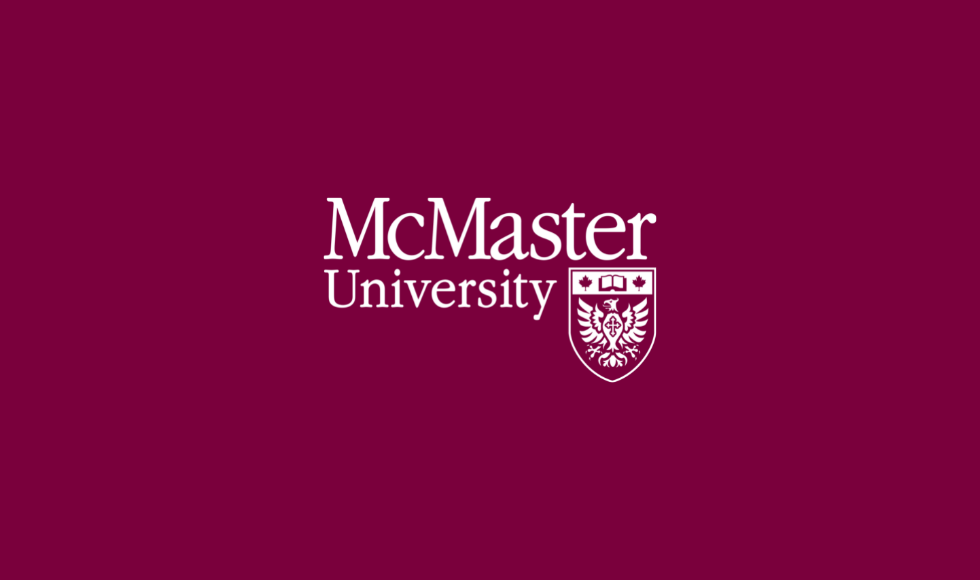 ---
Over the last few weeks, we have all witnessed the violence in Gaza and Israel and the deep impact it is having on the world, and many members of the McMaster community. 
President David Farrar provided his thoughts on the ongoing crisis during the Board of Governors meeting on Oct. 26, and also wanted to update the McMaster community. 
This is a very difficult time for many in our community and for our world. We are struggling to come to terms with the atrocities in Israel and Gaza and have watched the human suffering and loss of life of Palestinians and Israelis with deep sadness and horror. 
Many Jewish and Israeli members of our community are still reeling from the horrific attacks of Oct. 7th, which resulted in so much loss of life, hostages being taken and fear for the future.  
Many Palestinian, Arab and Muslim members of our community are reeling from the subsequent horrific attacks on Gaza which, along with the withholding of essential resources for civilians, such as food, water and electricity have resulted in so much loss of life, and immense suffering. 
Our community is grappling with all of the monumental losses. 
Over the last few weeks, we've heard from Palestinian, Muslim, Israeli and Jewish students, faculty and community members who have expressed sadness, anxiety and anger. We listened to stories of great loss — family members, friends and relatives who have been killed, are missing, or are seriously injured. And we have heard our community express fears for their own safety. We also know that some feel overlooked and are looking for a stronger sense of belonging within our community. 
Ensuring our campus remains safe and inclusive is paramount. All places of worship, including those associated with student associations and organizations on our campus, are receiving extra attention from Security Services. We are prioritizing working with impacted student groups and are making a variety of supports and resources available to any member of our community who needs assistance.  
University leaders have met with Palestinian, Muslim and Jewish groups and leadership, including McMaster Hillel, the McMaster Muslim Student Association and the Solidarity for Palestinian Human Rights student group to understand their unique perspectives. 
There are many different voices trying to be heard, and strong opinions being expressed. Others are reluctant to share. We are aware that no university statement will ever speak to each and every person, perspective and circumstance directly.  
We want to reiterate that McMaster is committed to an inclusive environment and ensuring everyone feels they are a valued part of our community. Providing safe spaces and helping people understand how to have such complex dialogues is being supported through the Equity and Inclusion Office and others on campus.    
Our goal as an academic institution must be to remain focused on providing a supportive, safe environment where differing and challenging views can be expressed with respect, in keeping with our commitment to Freedom of Expression.  
While we respect differing views, emotions are raw for many and we hope that everyone will be empathetic and carefully consider the impact that their words and actions, in person, on social media or in print, can have on members of our community. There is no room for Antisemitism, Islamophobia, racism, harassment, professional misconduct or discrimination at McMaster.  
The university must protect academic freedom and freedom of expression while mobilizing quickly to act on complaints of discrimination or hate. Our Equity & Inclusion Office, Student Case Management Office, and other key partners across campus will continue to follow through on complaints through our Discrimination and Harassment Policy, Code of Student Rights and Responsibilities, and other policies as appropriate. 
At times like this, it's more important than ever that we are able to come together as a community, and engage with one another in respectful, thoughtful, and compassionate ways. We are united in our hope for a peaceful resolution and caring for those who are grieving. 
My thanks to everyone who has continued to work together in our laboratories, classrooms, offices, clinical settings and social spaces in a respectful and peaceful manner. McMaster always aspires to be a cohesive, caring and supportive community to all its members. And I am confident this shared sense of purpose will continue to prevail through these challenging times.
Sincerely,
David Farrar,
President and Vice-Chancellor