9 things you might not know about 'Linc'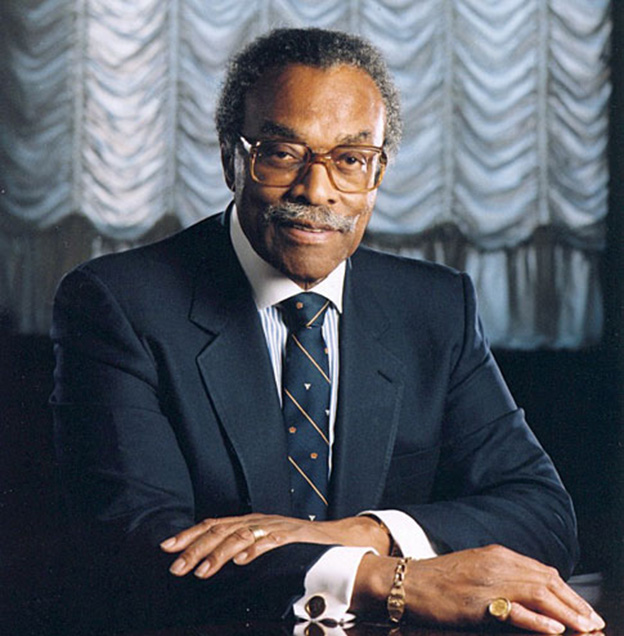 ---
Originally published January 19, 2015. 
Former lieutenant governor and McMaster alumnus Lincoln Alexander will be celebrated across the country this week.
Parliament has declared January 21 – his birthday – Lincoln Alexander Day in honour of Canada's first black member of parliament, who died in 2012 at the age of 90.
Get to know more about one of Canada's greatest citizens below:
1. Alexander served as a corporal in the Royal Canadian Air Force during the Second World War. "None of the three services – army, navy and air force – were interested in having blacks," Linc wrote in his memoir Go to school, you're a little black boy. "I opted for the air force. Besides, I thought I looked best in their uniform."
2. An alumnus of McMaster University, Alexander studied history and political economy. He earned his BA in 1949 and then went on to earn his law degree from the Osgoode Hall in 1953.
3. Alexander lost his first election in 1965. Three years last he was elected as the Conservative MP for Hamilton West, making him Canada's first black MP. He served a total of 12 years in Parliament.
4. As Ontario's 24th lieutenant governor – the Queen's representative – Alexander was the first black Canadian to be appointed to a vice-regal position in Canada
5. In 2006 he was named the 'Greatest Hamiltonian of All Time'. "It's the greatest city in the world," he once said. "It's all about the people. I have great faith in them. They are a strong and resilient people."
6. Alexander has received dozens of honors including the Order of Canada, the Order of Ontario and the National Order of the Lion from Senegal. He has also received six honorary degrees, including one from McMaster in 1987.
7. Linc was a big advocate of education. He served as chancellor of the University of Guelph for five terms and has four schools named in his honour, which can be found in Hamilton, Ajax, Markham and Mississauga.
8. When Hamilton's municipal expressway opened in 1997, it was named the Lincoln M. Alexander Parkway – despite the fact that Linc never learned to drive and was afraid of cars.
9. Linc passed away on October 19, 2012, at 90 years of age. His body lay in state at Queen's Park before being transported to Hamilton for a state funeral.