17th-century portrait, mistakenly attributed to man, actually by England's first female painter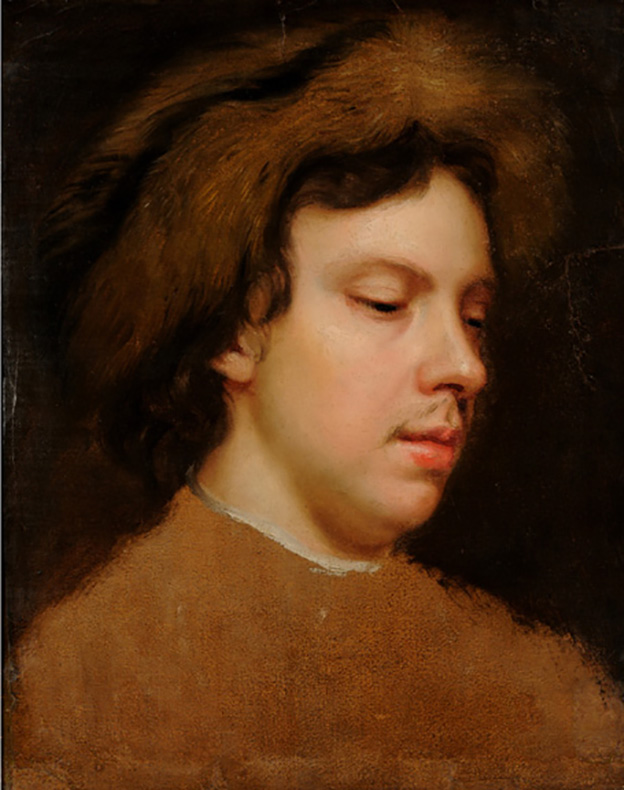 Portrait of Charles Beale c. 1660 39.3 x 31.2 cm (15 1/2 x 12 1/4 in.) Oil on paper, later mounted to canvas.
---
A 17th-century portrait in the McMaster Museum of Art's collection and thought to be by Flemish artist Michael Sweerts has been proven to actually be by British artist Mary Beale – England's first professional female painter.
The intimate portrait of Beale's husband Charles, found in the McMaster Museum of Art, had been mistakenly attributed to Sweerts for more than 50 years.
Beale was successful at a time when women artists were not yet accepted, but her work and contributions to the arts have gradually faded from view. There has been, however, a renewed interest in her work over the last 15 years.
The portrait is among a few known family portraits done by Beale during a brief period more than 350 years ago. Two others, now in the collection of Tate Britain, were discovered in a Paris antique store in 2013.
It is one of only a handful of paintings by 17th century women in public Canadian collections.
"Collection research is an ongoing process for all museum, but it often inches along without conclusive results," said Carol Podedworny, the McMaster Museum's director and chief curator. "A few years ago we had determined that this painting was by someone else, but this new discovery is truly astonishing. It adds a deeper understanding and appreciation of the contribution of women in art and history."
Discussion around the painting's true attribution began after the Museum was contacted by Lawrence Hendra of Philip Mould & Company, specialists in British and old masters works.
The attribution was verified by Tabitha Barber, a curator at Tate Britain.
The McMaster Beale painting was originally acquired by the prominent Hamilton collector Herman Levy (1902 – 1990) in London, England in 1961 and is part of a substantial donation to the Museum in 1984. It is now on view as a complement to the summer exhibition Passions of the Eye, which includes works from Hamilton and area private collections.