10 Bay, McMaster's newest residence, welcomes its first residents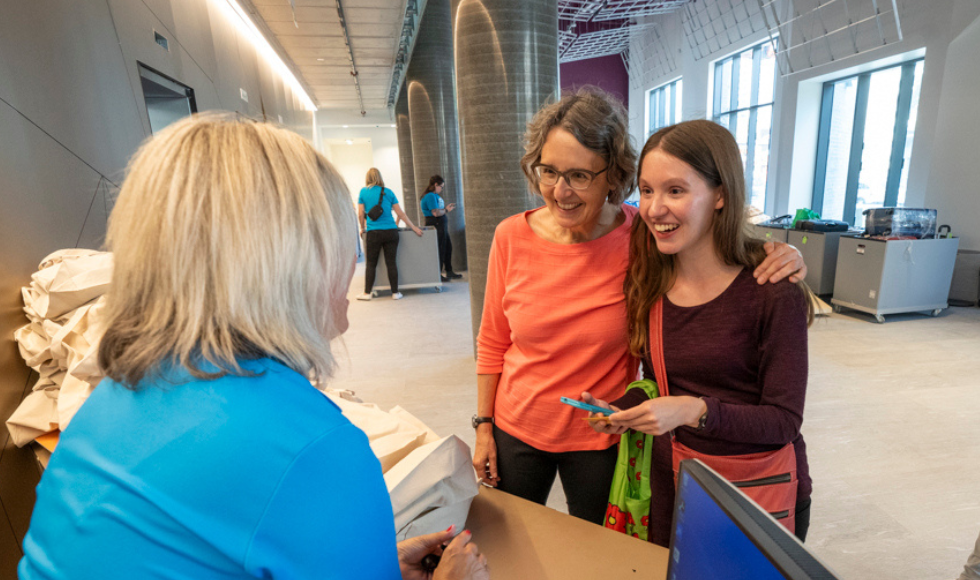 McMaster graduate student Bailey Palamar (right) arrives to the 10 Bay Graduate Residence with her mother on move-in day. When fully complete, the residence will house 600-plus graduate and upper-year students and their family members.
---
McMaster's newest residence building at 10 Bay Street welcomed its first student residents to their new home last Friday. 
McMaster's 10 Bay Residence, located at the corner of King and Bay St. South, is the university's first residence in downtown Hamilton and is part of McMaster's ongoing commitment to provide more housing for its students. Initially designed as a graduate residence, the 30-storey tower will also be home to a diverse community of upper-year undergraduate students, graduate students, postdoctoral fellows and their families. 
"The rental housing market in Hamilton is very challenging right now, and every bed space is needed to help McMaster students have a safe, supportive and vibrant housing community. When complete in January 2024, our residence at 10 Bay will add 644 housing spaces for our McMaster community," said Saher Fazilat, vice-president of Operations and Finance.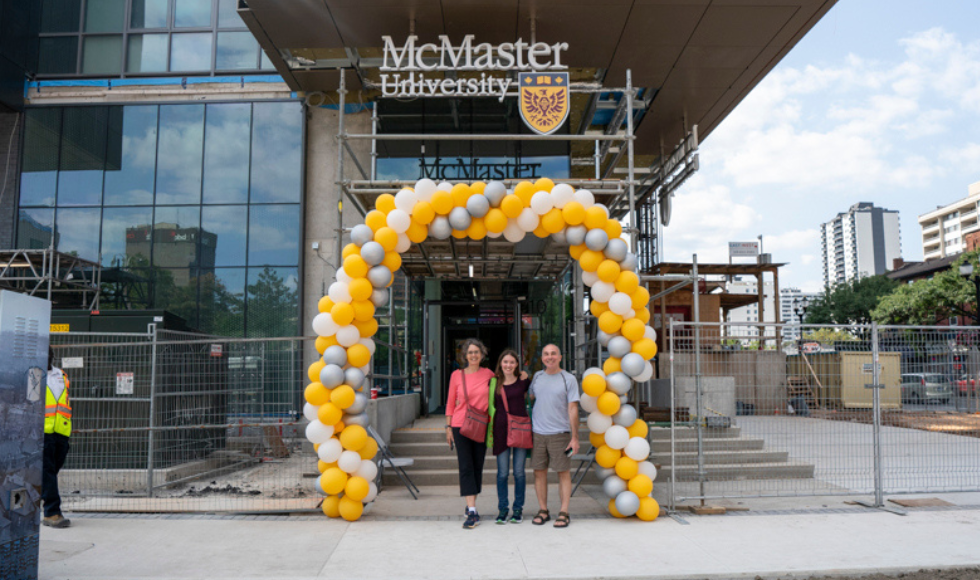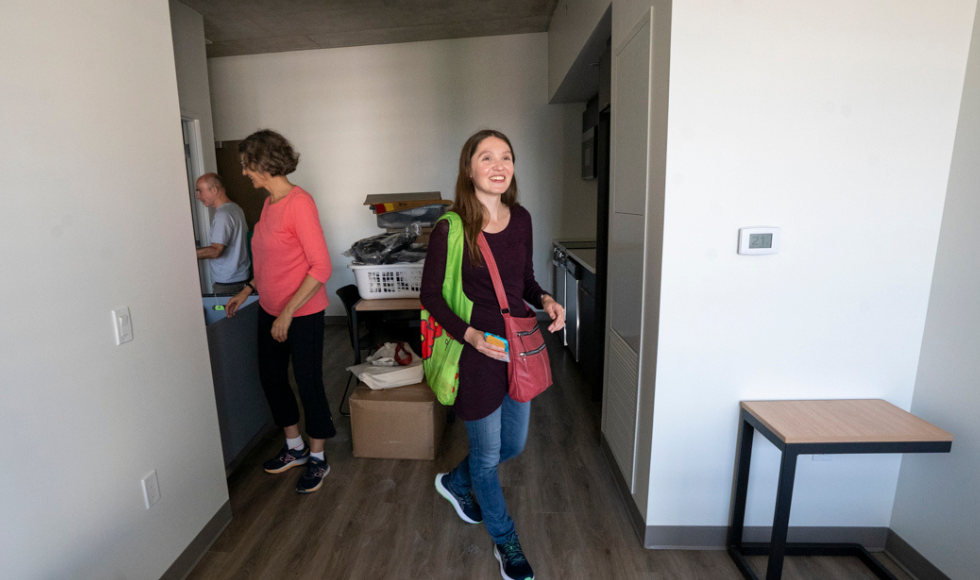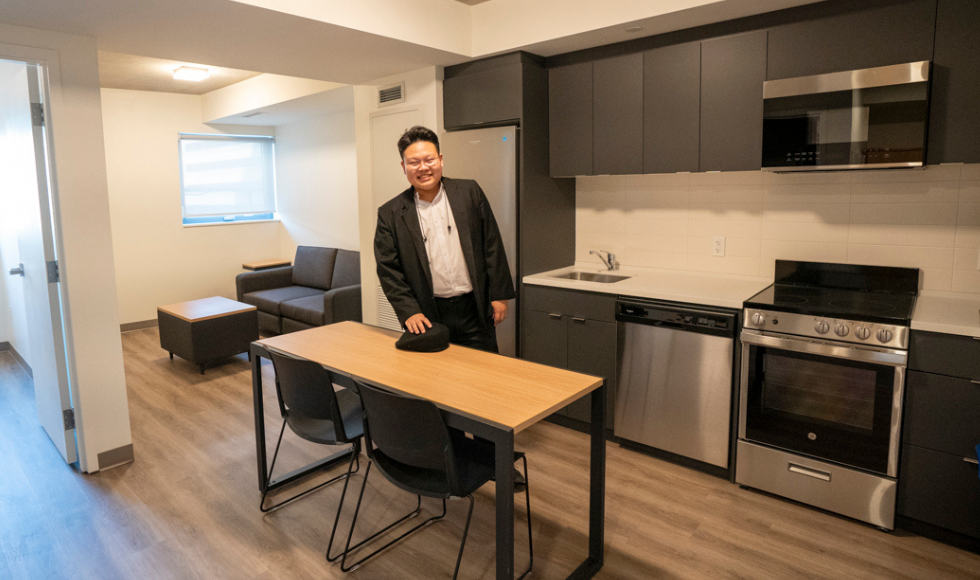 Interest in 10 Bay has been particularly significant from international students, who often face additional barriers when finding housing. Students who wish to lease a space at 10 Bay only need to provide a $300 deposit with no additional credit or income verification.  
Skilled trade shortages and supply chain issues exacerbated by the pandemic caused delays for the developers and resulted in a phased building occupancy. Beginning September 1st, 252 of the 644 bed spaces were available, almost all of which are fully leased.  
"Amenities, including the gym, movie and music rooms, and the parking garage, will open over the next month or two as they are completed," says Fazilat. "Our developers, Knightstone Capital Management, are also completing the remaining cosmetic updates to the hallways, lobby and other common areas." 
"Our developer focused on completing the apartments first, with amenity spaces and additional suites available in the coming weeks. We appreciate the residents' patience."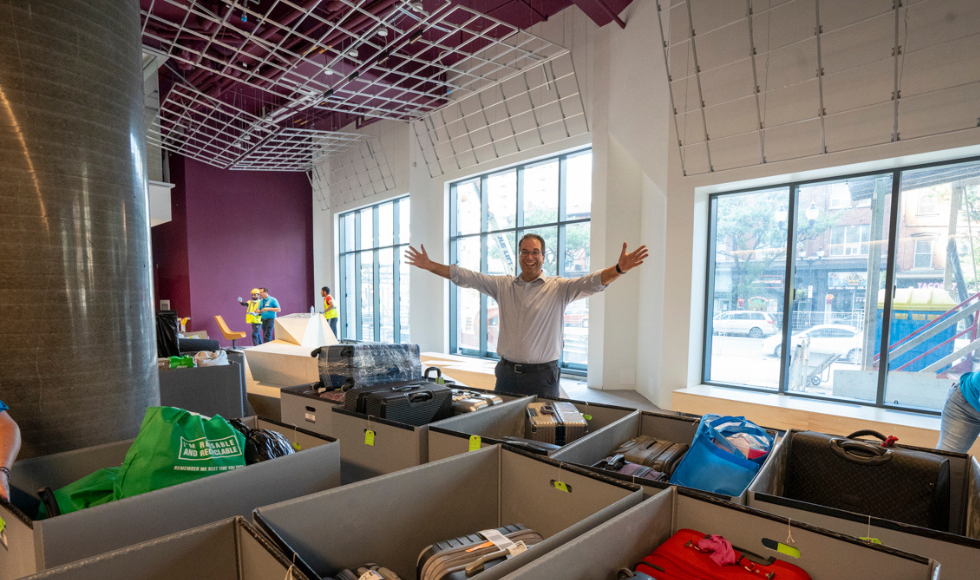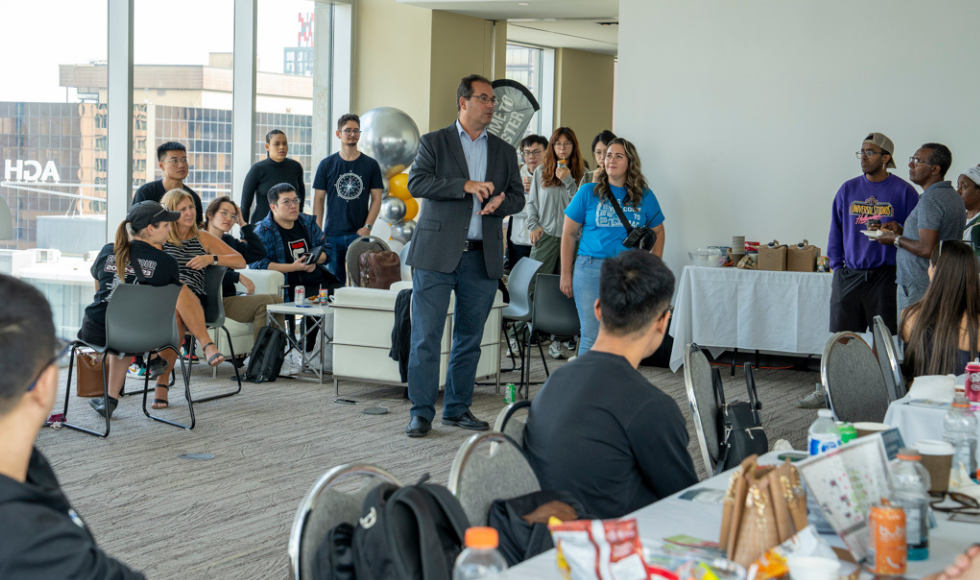 "We recognize that there are more students out there looking for housing and McMaster is doing everything we can to build more spaces," says Fazilat.
"This includes breaking ground on our new undergraduate residence, Lincoln Alexander Hall this Fall, which will create almost 1,400 new housing spaces for undergraduate students."