Project Overview
L.R. Wilson Hall is McMaster's new campus home for the Liberal Arts. The building, to be LEED certified, will house McMasters Faculty of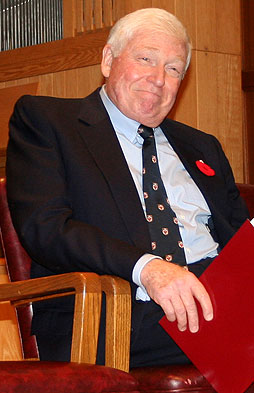 Humanities and Faculty of Social Sciences. It will include:
classrooms
research spaces and labs
performing arts facilities, including a 450-seat concert hall
public gathering and community spaces
gardens
Located on the site of the current Wentworth House, this web page will provide the community with updates during pre-construction, construction and opening. Construction is expected to begin in June, 2013.
May 31: Ground broken for new liberal arts building
MAY 27: Community open houses:
Members of the community are invited to an open house to receive project updates about  L.R. Wilson Hall – the University's new home for the liberal arts opening in 2015.
At the open house, you will hear about how the building has been designed to provide students, faculty and staff with state-of-the-art teaching, learning and research space. The project architects will provide details about the building's sustainability features and design principles that respect and complement the site of the building and its neighbours. Renderings of the building and information about the construction timelines, traffic management and noise control measures will also be shared. You will have an opportunity to ask questions.
Two identical open houses are scheduled:
Monday, May 27 2013
2:00 p.m. – 3:30 p.m. or 7:00 p.m. – 8:30 p.m.
Council Chambers – Gilmour Hall Room 111
Project Background Information
Province invests $45.5M in liberal arts at McMaster
McMaster community celebrates $10 millon gift to liberal arts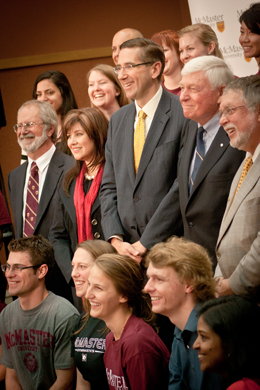 New liberal arts building moving forward 
New campus home for McMaster Children's Centre 
Changes for permit holders in Lot O