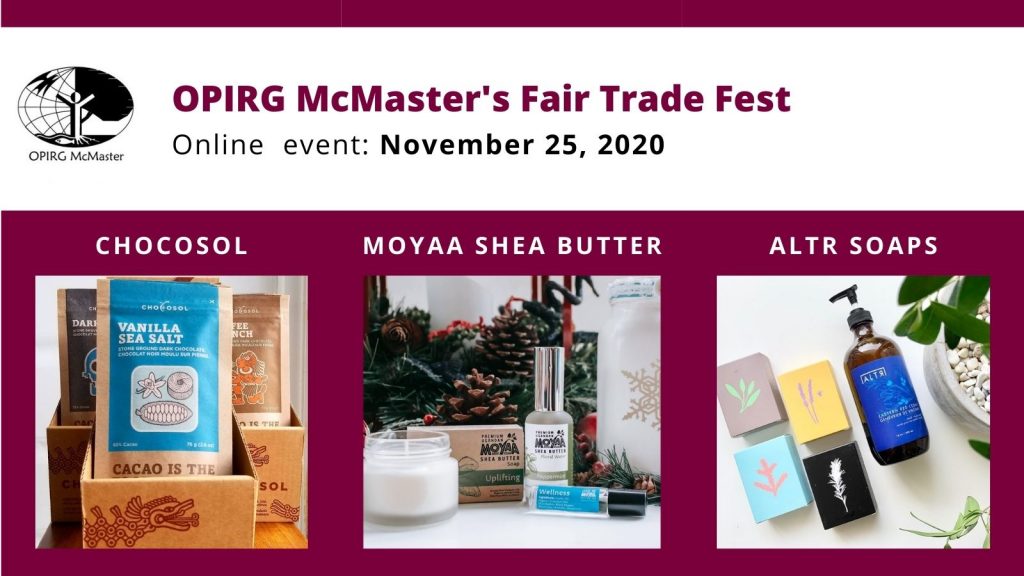 Speakers followed by Q&A
ChocoSol: Celebrating the RE-Generative Intercultural Ecology of the Gold Medal Winning Jaguar Chocolate. Founder, Michael Sacco will discuss what makes a truly great chocolate-taste, nutrition, ecology, interculturality, and social purpose. Through the re-innovation of this ancient seed and the planting of thousands of trees since 2007 in the Chinantec community of San Felipe in Oaxaca Mexico, ChocoSol has found a powerful vehicle and vessel to celebrate and feed a hunger for a food and trade system that is ecologically regenerative and in solidarity with indigenous producers of Oaxaca and local sustainable minded customers of the North (www.chocosoltraders.com).
Moyaa Shea Products: People helping people. CEO, Debbie VanGrieken, will discuss paying Fair Wages, growing a sustainable business and helping to protect the environment. Putting people and planet before profit is the foundation of her triple bottom line business (www.moyaasheabutter.com).
ALTR Soaps: Being sustainable as a small business.
ALTR makes handmade bar soap with locally grown and wildcrafted botanicals. Co-founder and former OPIRG board member, Amina Suhrwardy, will talk about the challenges of sourcing organic and Canadian ingredients as a natural care business and what impact a small business can have in its sustainable practices (www.altrsoaps.com).
Fair Trade Basket Prizes
A chance to win one of two Fair Trade Baskets.
Fair Trade Products Discount
Participants will receive a 15% discount code for Fair Trade purchases made from Wed. Nov. 25 until Friday Nov. 27.
To register: https://forms.gle/5GLKArx1wdndz2Jc7
For full details: board@opirgmcmaster.org