Supporting our Students: Faith's story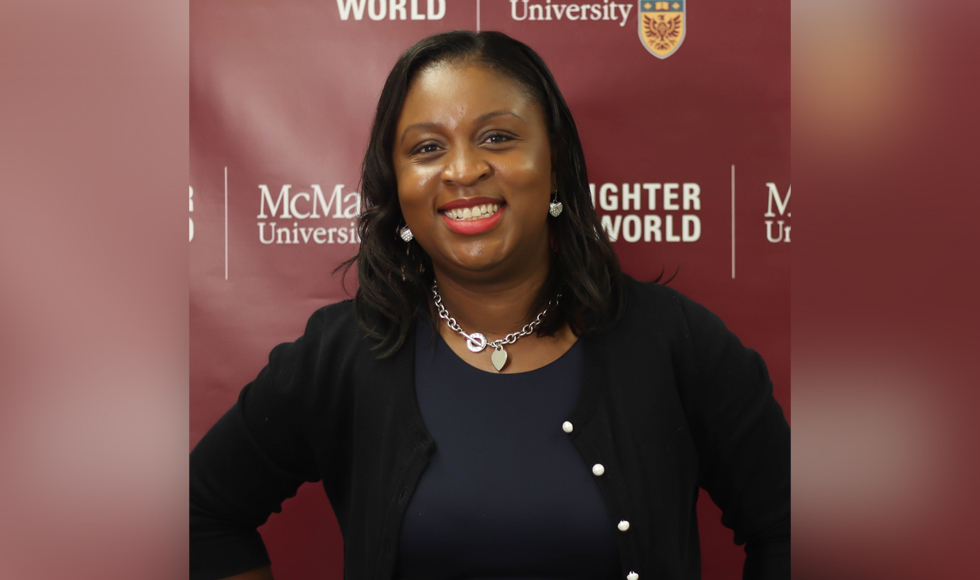 Faith Ogunkoya is a team lead for student services, and works directly with students who are experiencing hardships or seeking emergency aid.
---
SOS is an ongoing series that highlights how COVID-19 is impacting McMaster students. This instalment is by Faith Ogunkoya, team lead for student services, who works directly with students who are experiencing hardships or seeking emergency aid. 
Our team is the gateway to immediate financial support. We are the difference between a student going hungry and being able to buy some groceries before the government's support kicks in.
We cannot solve all our students' financial struggles, but we can bridge the gap that allows them to have enough right now.
COVID-19 is exposing the economic divide/disparities amongst the student population. A student who contacted us has no Wi-Fi at home.  They had been driving back and forth from their home to a café car park to access the Internet.  To hear about a university student with no Internet surprises most people.
Another student rents a room in a home where someone is immune-compromised. The student works in a grocery store and has been asked by the family to consider a reduction in hours. If the student cuts back, they will no longer be able to pay their rent.  The student's family resides overseas, and they, too, have had to stay home and not go to work.
Loss of student jobs is one of the biggest trends that we're seeing, with students from lower socio-economic backgrounds having an especially hard time.
These students had managed to jump through the hoops needed to gain access to higher education. This may have included taking part in the work/study program, which gives students who demonstrate financial need opportunities to work on campus. Now, many of those jobs have been lost as well as co-op jobs, internships, etc.
Losing their job means they can't afford rent or enough food for the month. International students feel like they're in limbo and our graduate students are navigating studying from home while trying to put healthy meals on the table for dependents/family members.
Looking out for the most vulnerable and helping at-risk students for me is very important. I worry we may not be able to support all of the requests coming in. That is gut-wrenching, especially when you know students are struggling through no fault of their own.
McMaster has established a Student Emergency Relief Fund to provide financial relief to students affected by the economic impacts of COVID-19. The fund can assist with food, rent, utility bills, provide emergency grants and offer help to students who are caring for dependents. It can also help repatriate Mac students studying abroad. Find more information on applying for help at the Registrar's Office website.