Supporting our Students: Alana's story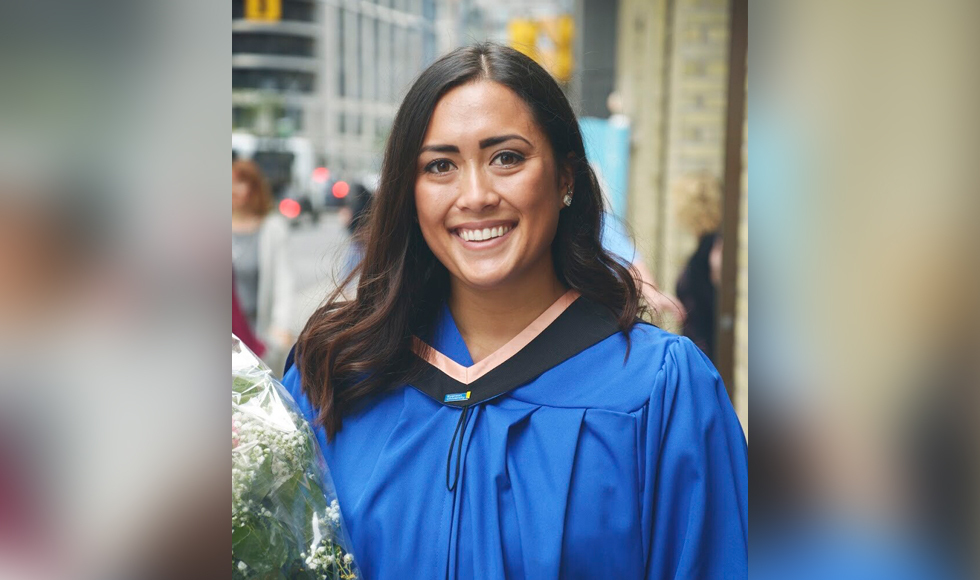 MSc. Global Health student Alana Ferguson, seen here in 2019 at her graduation with a BSc. in Nursing.
---
SOS is an ongoing series that highlights how COVID-19 is impacting McMaster students. This instalment is by student Alana Ferguson, in the Master of Science in Global Health program.
As part of my program requirements, I expected to spend the summer abroad in India, Nepal and Mexico. But COVID-19 cancelled all my plans. I was left without a job or a place to live, and without any refunds on about $2,000 of flights that I had already paid for.
Still, I found a place to live and a job as a registered nurse.
But two weeks after I moved into the sublet, I was kicked out because I was working as a nurse during the pandemic, which left me once again without a place to live and money lost from the payments I gave to sublet the place.
McMaster's student emergency bursary covered expenses for me to stay in a hotel for a few days, and also made up for some of the funds I lost.
Now I've put down a payment on a new place and plan to move in May. In the interim, I am living in my friends' office space.
I think it is very important for universities to offer this kind of aid for students because it relieves some of the stress for students in unexpected situations.
Unexpected things can happen, and without this aid available to students, many may have to jeopardize their schooling to find housing, or food.
If another student needs help, I would encourage them to apply for this funding!
McMaster has established a Student Emergency Relief Fund to provide financial relief to students affected by the economic impacts of COVID-19. The fund can assist with food, rent, utility bills, provide emergency grants and offer help to students who are caring for dependents. It can also help repatriate Mac students studying abroad. Find more information on applying for help at the Registrar's Office website.