Radiation sciences student sets sights on international 3MT competition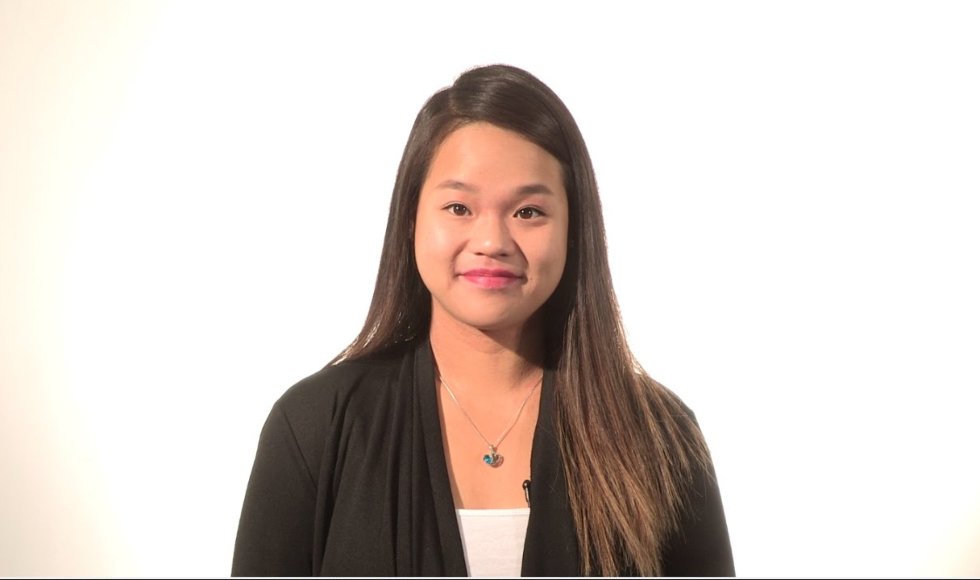 Photo courtesy of the Faculty of Science
---
"My goal is that within the next two years, we'll have the technology to keep my loved ones – and your loved ones – as whole as possible."
That's how Erica Dao ended her Three-Minute Thesis (3MT) presentation, "Where Does Cancer Begin?", last year at McMaster. The radiation sciences PhD student was explaining her research, which focuses on developing a way to help surgeons precisely determine the borders of a breast cancer tumour so they don't remove too much or too little tissue during surgery.
Follow the link to vote for Dao's entry in the U21 3MT People's Choice Award.
3MT is an international competition designed to encourage student researchers to communicate the significance of their research to a non-specialist audience in just three minutes. McMaster runs a 3MT competition each year.
Now, Dao's 3MT presentation has reached the world stage, as part of Universitas 21's 3MT People's Choice Vote. Dao is one of 19 competitors from across the world, covering topics from breast feeding to renewable energy to tooth decay, who has a chance to win a $1,000 prize based on votes received from the public.
Participating in 3MT, whether at McMaster or beyond, has important benefits, both to grad students and to the public.
"Usually, when grad students talk about what they do, we're speaking with someone who's familiar with our work," explains Dao. "We forget that most people don't know the language of our discipline – and because we work on such specific projects, we can also forget that what we're doing is part of a much bigger picture. Participating in 3MT encourages us to remember the larger significance of our research – and when you can explain why your research matters, that leads to more trust in science generally."