'Not your mother's book club' launches Monday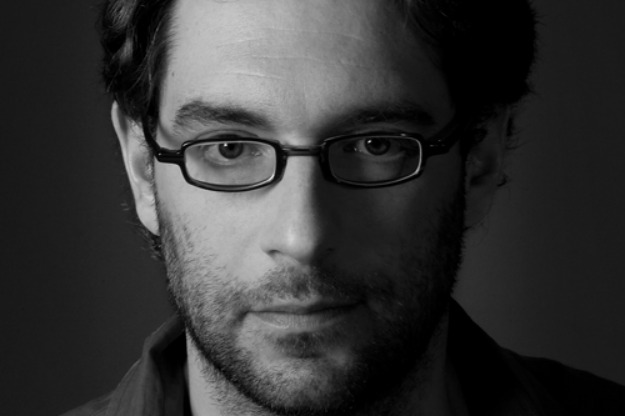 Writer and cultural commentator, Hal Niedzviecki, is the Mabel Pugh Taylor Writer-in-Residence, co-sponsored by McMaster University and the Hamilton Public Library.
---
In the summer of 2009, his book The Peep Diaries was named as one of Oprah's "25 Books You Can't Put Down."
Fast forward to 2014, and writer Hal Niedzviecki finds himself on campus as the Mabel Pugh Taylor Writer-in-Residence, co-sponsored by McMaster and the Hamilton Public Library.
Niedzviecki is a writer, speaker, culture commentator and editor, whose work challenges preconceptions and confronts readers with the offenses of everyday life. He is the author of eight books of fiction and non-fiction. He's also the founder and publisher of Broken Pencil: the magazine of zine culture and the independent arts.
"The Writer-in-Residence is a great community resource, an opportunity for anyone working on and thinking about a creative writing project—no matter how small or big—to get feedback and vital encouragement," says Niedzviecki.
As Writer-in-Residence until April 2015, Niedzviecki will divide his time equally between McMaster's Department of English and Cultural Studies, and Hamilton Public Library, consulting one-on-one with apprentice writers in the community, and devoting approximately 60 per cent of his time to his own writing, an important goal of the Residency program.
Niedzviecki will hold office hours on Mondays and Wednesdays from 10 a.m. to 3 p.m. On Mondays he will be on campus in Chester New Hall 212 and on Wednesdays at the Central Branch of the Hamilton Public Library on the third floor.
McMaster University Library will be hosting Not a Book Club With Hal, a series of events that will take place in Mills Library Community Rom (L304) on Oct. 20, 27, Nov. 11 and 24 from 12:30 to 1:30 p.m.
Wide-ranging topics covered by Niedzviecki include Getting Started: How To Write Creatively, Zines and the Art of  Just Making Stuff, Publishing in the Era of Kindle, and In the Future We'll Be Robots: Creativity and Possibility in the Digital Era. Everyone is welcome.
Members of both the McMaster and larger communities are also invited to attend a welcome reception and a reading by Niedzviecki on Wednesday, October 22 at 7pm in the Hamilton Public Library, Central Branch, 5th Floor Board Room.
To contact Hal, email englwir@mcmaster.ca