McMaster recognized as United Way Outstanding Corporate Citizen of the Year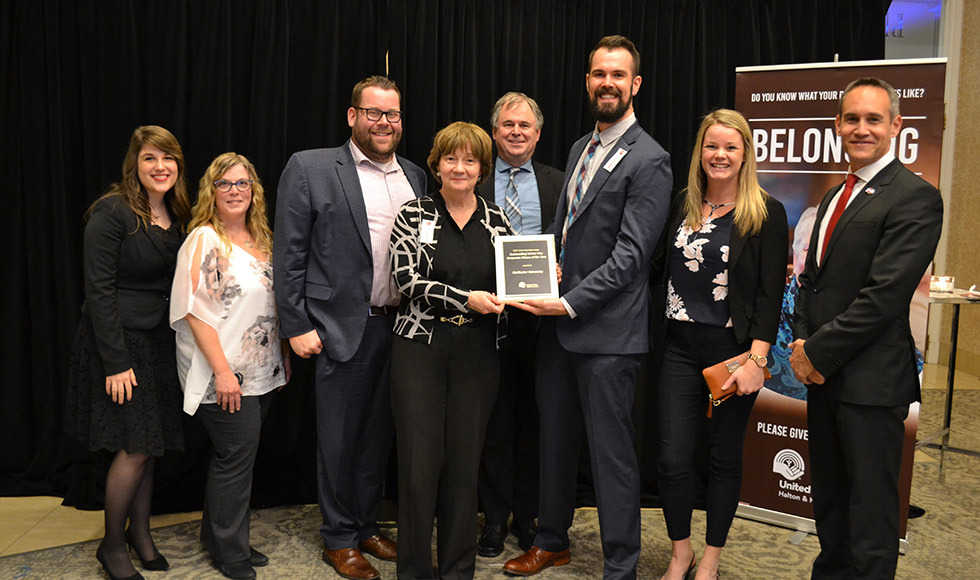 ---
The tireless work of McMaster's United Way committee has earned the University the charity's Outstanding Corporate Citizen of the Year award.
The recognition was announced at the United Way of Halton and Hamilton's recent awards banquet.
McMaster was nominated alongside the City of Hamilton, Cogeco Connexion, Ford Motor Company of Canada, Mattamy Homes, Rockwool and UPS Canada.
McMaster's 2016 United Way workplace campaign was the region's largest, raising $280,000 in support of the organization.
This year's campaign included an online auction, bus pull and a Novemburger event, in which proceeds from the sales of a special Chicken Harvest Burger at East Meets West Bistro were donated to the United Way.
Philippa Carter is the Faculty chair of the committee and Nancy Gray and Bryan Mehi are Staff co-chairs. Sara Campbell, Beth Couchman, Mary Del Mar, Martin Dooley, Carol Gerritsen, Nicole Moning, Cathy Overeem, Greg Rombough, Kalai Saravanamuttu, Lynne Serviss, Naren Shamoka, Corren Smith, Wojtek Wiercioch and Kyle Armstrong are the members.