In conversation with Robert Innes, incoming chair of McMaster's Indigenous Studies department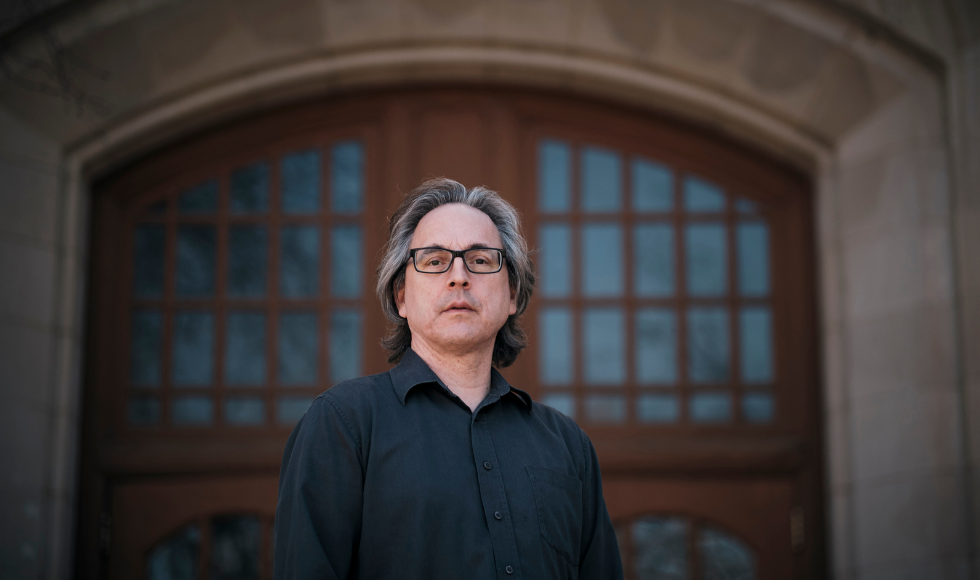 Robert Innes, incoming chair of the newly created Indigenous Studies department
---
McMaster Daily News sat down with Robert Innes, incoming chair of the newly created Indigenous Studies department, to discuss building on the successes of existing Indigenous Studies program at McMaster.
---
What do you hope to achieve in your term as chair?
I haven't yet had a meeting with the faculty, and I'm sure that they have ideas that we will work to prioritize, but I do have tentative and potential ideas to explore.
Certainly, we'll need to look at developing the policies that new departments go through and evaluate our standards for promotion and tenure. We will no doubt be looking at curriculum review, what's on our books, what potential areas we want to focus on, and whether we want to create a concentration so people can focus in on a certain area of interest.
We have some land based and experiential learning courses, and we will probably look at expanding those so students can get some hands-on experience in communities whether they're on the reserve communities or are at local urban Indigenous organizations in Hamilton and surrounding areas. I'm looking forward to reaching out and making connections with the local Indigenous organizations and First Nations communities.
Another item we'll be evaluating is the development of a graduate program in Indigenous studies at the masters and PhD levels. There are currently four PhD programs in Indigenous studies in the country, but only one in Ontario at Trent University, and so Ontario is, and the Greater Toronto and Hamilton Area more specifically, in need of more graduate programming in Indigenous studies and Indigenous content.
McMaster is ideally situated to make an imprint on Indigenous studies nationally and internationally.
What are your key priorities for the new department?
In addition to the above, one of the priorities will be developing a departmental culture that includes the faculty and students. Having graduation ceremonies, welcome ceremonies, potlucks, and various kinds of activities that allow us to come together as a department. In collaboration with Indigenous Student Services, we'll work to make McMaster and our department welcoming for students, especially Indigenous students.
Realizing that a number of non-Indigenous students will also be a part of the department, we want an inclusive and welcoming kind of atmosphere. I think that's one of the priorities, besides all the additional programming and policy developments.
Indigenous Student Services and several Indigenous faculty members including Dawn Martin Hill and Rick Monture, have worked many years to create a space for Indigenous studies and Indigenous students in general. So, we really want to work to expand that and solidify a strong community.
Working with our colleagues, students, and campus partners, we want the department to be a hub for Indigenous education and activities.
While we have you, hoping you could share current areas of research you'll focus on over the next year?
I received my graduate degrees in Indigenous Studies at the master's and PhD levels. I did my master's on historical research on Indigenous veterans in Saskatchewan, both war periods; and then for my second my PhD, I looked at kinship relations and the maintenance of traditional kinship patterns on my reserve, Cowessess First Nation.
I've veered away a little bit from that, and in last few years I worked with a colleague out of the University of Guelph with a focus on Indigenous men and masculinities. We've published a number of articles and chapters in books.
I am also involved in a research project exploring the starvation policy that was implemented against First Nations people in southwestern Saskatchewan in the Cypress Hills areas that led to deaths of hundreds, and perhaps thousands, of Indigenous peoples. We're seeking to get a baseline understanding as there are no death records and no way to easily identify how many people died as a result of that policy.
To do this, we have to go to a wide range of different archival sources to see if people's names disappeared. We are using this method as a means to obtain a baseline number of people who died as a result of the starvation policy.