Coronavirus update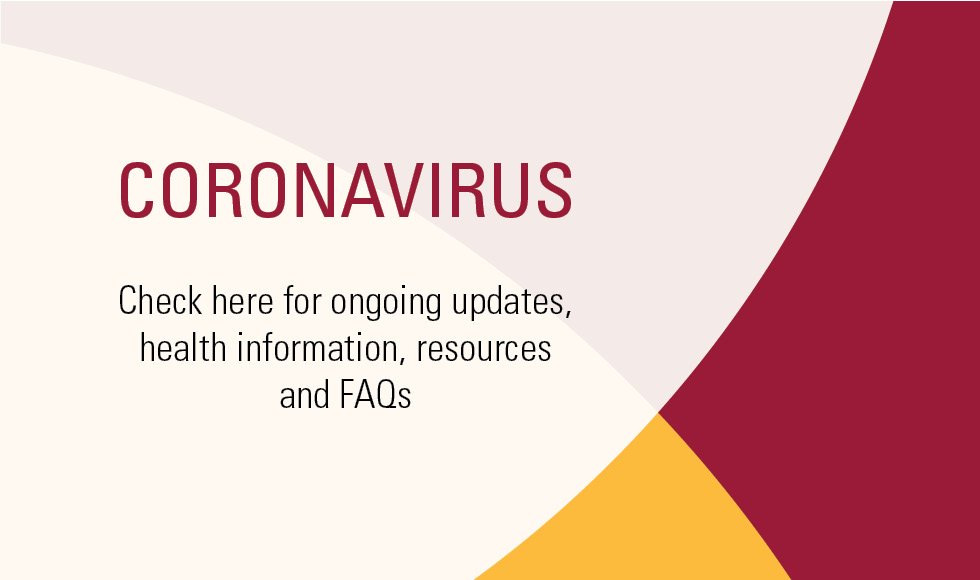 ---
McMaster is continuing to closely follow the global outbreak of coronavirus. To keep our community informed, we will update these pages as the situation evolves and new information becomes available. Links to FAQs, health information and online resources are below.
Ontario confirms resolved case of 2019 novel coronavirus (February 19, 2020)
On February 12,  Ontario's chief medical officer of health confirmed that the province's third case of 2019 novel coronavirus, also called COVID-19, has been resolved. Following two negative test results at least 24 hours apart, the affected person is no longer infectious and the case is considered resolved.
As of February 16, 2020, eight cases of COVID-19 had been confirmed in Canada: three in Ontario and five in British Columbia.
The  provincial government provides information on 2019 novel coronavirus in multiple languages here: https://www.ontario.ca/page/2019-novel-coronavirus#section-11
Canadian health officials urge travellers to voluntarily self-isolate (February 7, 2020)
Canadian health officials are urging anyone returning from the Chinese province at the centre of the coronavirus outbreak to self-isolate and limit contact with other people for a 14-day incubation period. https://www.canada.ca/en/public-health/services/diseases/2019-novel-coronavirus-infection/latest-travel-health-advice.html
The latest public health guidance on self-quarantine comes as the plane chartered by the Canadian government to bring back people who wanted out of China landed at CFB Trenton. The people on board that plane will remain in quarantine for two weeks.
Proper hand washing helps prevent infection
Along with other measures — like coughing into your sleeve and staying home if you feel sick — frequent handwashing is one of the best ways to prevent the spread of infections and viruses.
Health Canada recommends washing hands frequently with soap and water for at least 15 seconds.
For more information about handwashing click here:
https://dailynews.mcmaster.ca/wp-content/uploads/sites/3/2020/01/Handwashing-guidelines.pdf
Impact of new Canadian travel advisory for China (January 29, 2020)
The government of Canada has updated its travel advisories in relation to the coronavirus outbreak in China. In addition to advising that Canadians avoid all travel to the province of Hubei, a new advisory to avoid all non-essential travel to China is now in place.
The new Level 3 advisory regarding all travel to China triggers McMaster's Risk Management Policy restricting undergraduate student exchanges, placements and official trips to the country. Such trips will no longer be permitted until the risk level is lowered by the federal government. Graduate students who wish to travel to China will be considered on a case-by-case basis and require the approval of either the provost or the vice-provost, International.
For more information, go to:
Past updates
New coronavirus: What you need to know (January 23-28)