McMaster launches task force on generative Artificial Intelligence in Teaching and Learning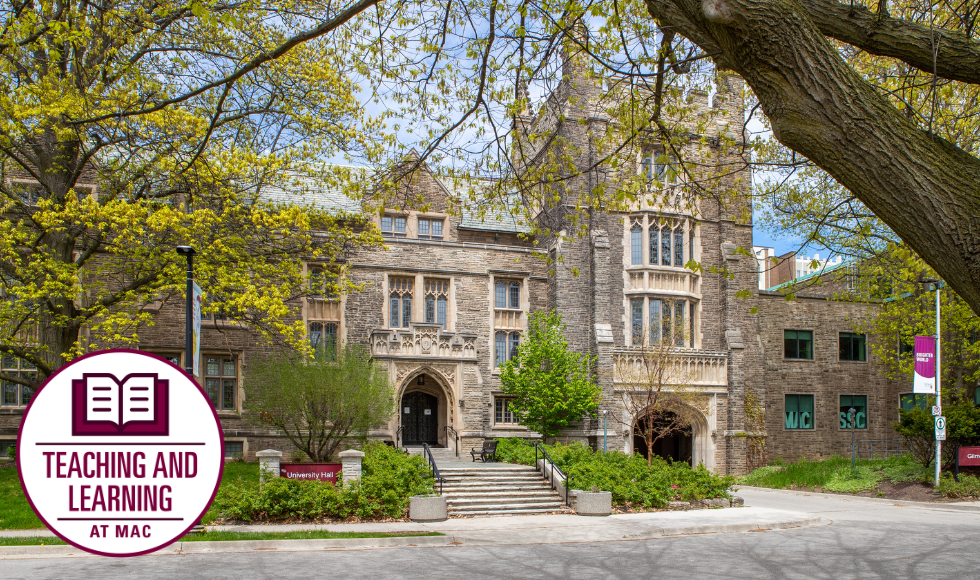 ---
As the use of generative Artificial Intelligence (AI) becomes widespread, McMaster University is striking a task force to explore its potential for enhancing teaching and learning, as well as the challenges associated with its use.
The Task Force on Generative Artificial Intelligence in Teaching and Learning started work on May 1. It is co-chaired by Kim Dej, vice-provost, Teaching and Learning, and Matheus Grasselli, deputy provost. Faculty, staff and students from across the university will be invited to join the Task Force, which will submit recommendations to Susan Tighe, provost and vice-president (Academic) by early September on the use of generative AI in teaching and learning.
Dej said that McMaster needs to incorporate technology into our pedagogy – the method and practice of teaching – to ensure students are prepared for the future of work.
"We're seeing a lot of enthusiasm around generative AI tools such as ChatGPT, which uses predictive technology to create or revise text, computer code and even poetry," Dej said. "Our task force is going to look at the many ways in which it can be used and provide guidance to our instructors and to students. At the same time, we want students to understand the expectations of the instructor for using or not using generative AI."
The Task Force plans to consult with students, staff and instructors to capture their questions, needs and concerns about generative AI as part of the exploration.
At the MacPherson Institute, which is dedicated to pursuing teaching and learning excellence at McMaster through research, programming and supports for instructors, questions about AI are already coming in from faculty members across various disciplines.
"We've had a number of instructors request support with redesigning assignments to incorporate generative AI," says Erin Aspenlieder, associate director, central programming. "We have also had instructors ask how to make it less likely that AI will be used in specific assignments to maintain academic integrity."
In response, staff at MacPherson are creating resources, running new workshops and attending departmental meetings to share what they are learning about generative AI in teaching and learning.
"AI technology is evolving quickly and we are also learning ourselves," Aspenlieder says. "I welcome the formation of the Task Force."
Kim Mason, academic integrity officer, says it will be important to have clear guidance on when to use AI.
"We encourage students to ask their instructors when they're not sure if they should be using a tool like ChatGPT," she says. "This technology is new and we all have questions as universities and governments around the world figure out if AI should be regulated, how to protect privacy and other complex issues."
Questions and suggestions for the Task Force can be directed to vptl@mcmaster.ca and deputyprovost@mcmaster.ca or through this form.
Students, staff and faculty members are also encouraged to use the resources listed below.