An open message to our community from McMaster University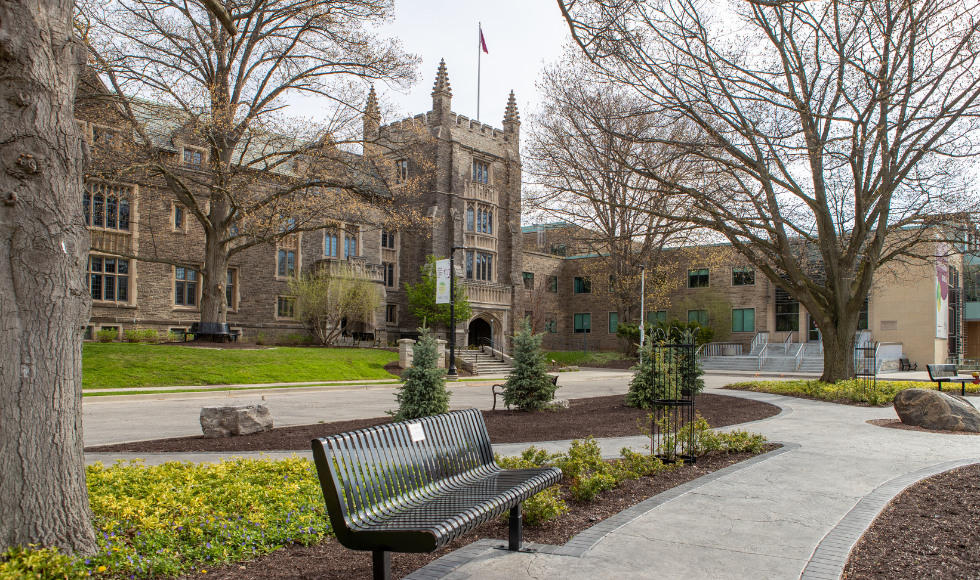 The university is actively pursuing ways to reduce its environmental footprint, and is on track to cut total carbon emissions on campus by more than 40 per cent by the end of 2024.
---
UPDATE: We are pleased that members of MacDivest chose to end their hunger strike as of Monday evening (March 27). We look forward to ongoing conversations with our community as we continue to implement our Net-Zero Carbon Roadmap.
---
It is now a week since a group of McMaster students chose to launch a hunger strike at the University Centre.
We know that its members are passionate about their concern for the environment. We share that concern and respect their commitment to their beliefs. We also remain concerned for their health, and we support their decision to take some meal and other supplements to minimize risk. The Emergency First Response Team will continue with their daily health checks.
The university is actively pursuing ways to reduce its environmental footprint. We are on track to cut our total carbon emissions on campus by more than 40 per cent by the end of 2024. That's equivalent to taking more than 5,000 gas-powered cars off the road. And there are many other McMaster projects underway, from new and more efficient electric boilers to the carbon sink forest that will have real and lasting impacts. Projects like the peak shaver generators and our divestment strategy are also important elements of McMaster's Net-Zero Carbon Roadmap.
Investments in fossil fuel emitting companies now make up only 2.7 per cent of McMaster's overall investment portfolio; 24 per cent of McMaster's investment portfolio is in clean technology companies. McMaster has also decreased the carbon exposure of its investments by almost 50 per cent since 2018.
McMaster's reductions and targets are aggressive and are aligned with or surpass those of other Canadian universities. While reducing the environmental footprint of our investments, we have been able to maintain financial returns to our investment portfolio, which help to support student scholarships, research chairs and other vital university programs.
We are continuing to look at ways to reduce the carbon footprint of the generators which are our best solution for providing energy to campus on the hottest days of summer when the provincial electrical system is nearing its peak capacity. While the generators will run no more than 100 hours a year, they are an important part of the university's infrastructure, including making sure that laboratories are able to maintain operations and research programs are not put at risk.
Decisions around investments and major infrastructure projects are never taken lightly. They are made through governance groups such as the University Planning Committee, the Planning and Resources Committee and the Board of Governors. These groups include undergraduate and graduate student representatives, and their input is an important part of our decision-making process.
We hope that when the protest ends the students will participate in the wide range of discussions and forums that are a part of the university's ongoing planning to achieve our goal of a net-zero carbon campus. We share the students' sense of urgency, and we welcome their input as we continue to find new ways to help address climate change and protect our planet.