'Walk to Freedom' will reflect on Black History Month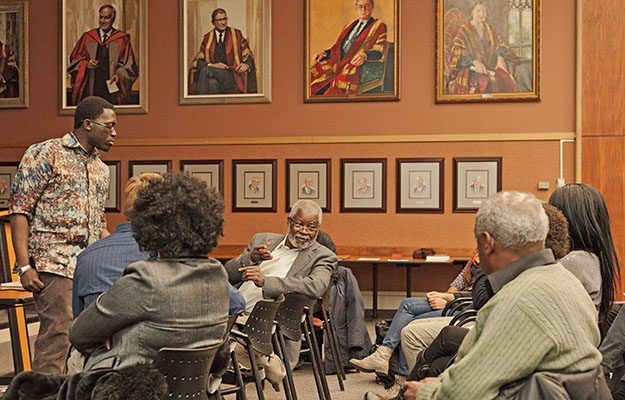 Rosa Parks, the Montgomery Bus Boycott and local black history will all be covered during Tuesday lecture and film screening.
---
It all began with a simple rebuff.
In late-1955, Alabama native and local seamstress Rosa Parks refused to give up her seat on a Montgomery city bus to a white patron – not the first such occurrence during the Civil Rights Movement, but one of the most significant.
Parks was arrested, and a young Martin Luther King Jr. joined thousands of African Americans in the ensuing Montgomery Bus Boycott – a protest movement that helped lead to a Supreme Court ruling that the Jim Crow bus seating system was unconstitutional. But not before the streets of Montgomery erupted in violence.
As the McMaster community continues to recognize Black History Month, the University's Anti-Violence Network will be hosting a "Walk to Freedom" public lecture next Tuesday. The free event will feature a film screening, lecture and group discussion surrounding the famous boycott, and will also provide historical context for guests new to the issues.
"For people who grew up in the 1950s, '60s and '70s, they had a personal involvement in all of this. It was in their faces every day," says Kojo Damptey, a McMaster alumnus and OPIRG board member, and one of two speakers lined up for Tuesday's event. "Martin Luther King Jr. doing what he did helped draw attention to these issues, and fight oppression."
The soft-spoken campus leader says the essence of Black History Month involves telling both the good and the bad stories, including those that emerged from Hamilton. "People don't always realize how Hamilton played a role in this history," he explains.
Part of that local history involves Stewart Memorial Church on John Street North, in the heart of Hamilton's downtown core. Founded in 1835 on nearby Rebecca Street and formerly known as St. Paul's African Methodist Episcopal Church, the congregation played a key role in sheltering and housing fugitive slaves who fled to Southern Ontario during the darkest days of slavery. A small historical plaque stands in front of the current building, but Damptey wants these stories and more to become a source of pride in the city – especially for students. "It's all about connecting the past to where we are now," he says.
Paul Dekar, a professor of Theology and co-founder of the Centre for Peace Studies, will also make a presentation during the "Walk to Freedom" event. Attendees will also be treated to a 15-minute film screening, detailing the Civil Rights Movement during the mid-1950s.
Walk to Freedom will take place from 2:30 to 4 p.m. on Tuesday, Feb. 12 in the Institute of Applied Health Sciences (Room 143).
For more information or to discuss accessibility requirements, please call 905-525-9140 ext. 27289.
Are you also holding an event for Black History Month? Send yours to daily@mcmaster.ca.