Theatre and Film students perform play lost for over 400 years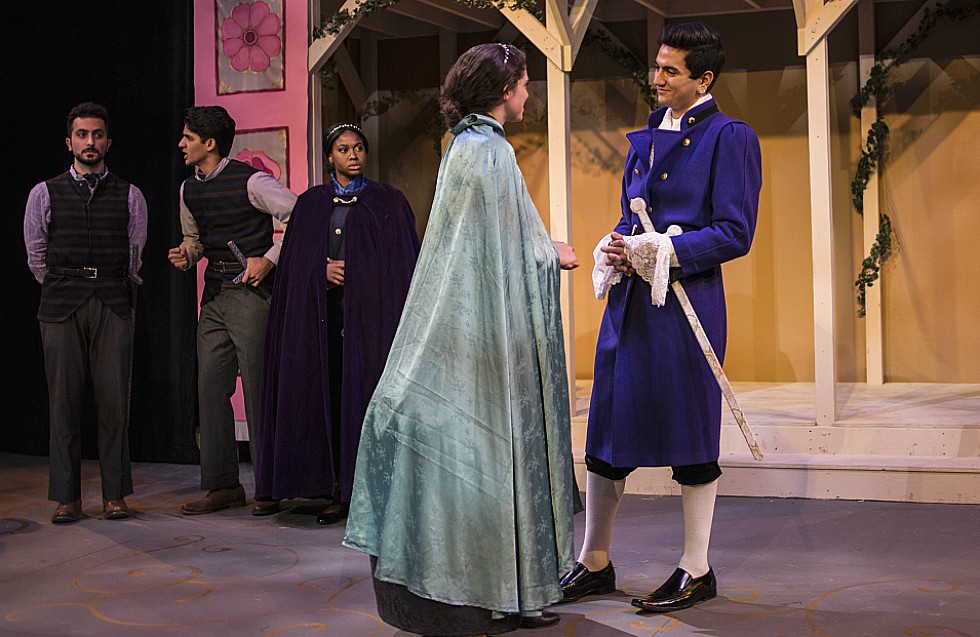 Photo Credit: Kayla Da Silva
For 400 years, it was lost in a library in Madrid. Now, Theatre & Film students are staging the very first English-language performance of Spanish playwright Lope De Vega's 'Women & Servants.'
---
For 400 years, it was lost in a library in Madrid. Now, Theatre and Film students are staging the very first English-language performance of Spanish playwright Lope De Vega's Women & Servants in McMaster's Black Box Theatre.
The play, this year's Fall Major Production, opens November 10th with performances on November 11, 15, 16, 17 and 18th (with a 2 p.m. matinée).
Lope De Vega,  a prolific playwright in the 16th and 17th centuries, is credited with 3000 sonnets, 3 novels, 4 novellas and 500 extant plays, including the urban comedy Women and Servants. It is thought that De Vega may have written as many as 3000 plays during his career.
The manuscript for Women & Servants was written in 1613-14 and then was later lost. It was discovered in a library in Madrid in 2014 and translated to English by Dr. Barabara Fuchs from the UCLA (University of California Los Angeles) in 2017. The performance by students in McMaster's Theatre & Film Program marks the English premier of the play.
Peter Cockett, an assistant professor in McMaster's School of the Arts Theatre & Film program is director of the production with students in the program performing the acting, lighting, sound, set design and costume roles.
Women & Servants is a subversive comedy that depicts and is critical of the interactions between the male dominated nobility, women and servants in Spanish society and, according to Cockett, is surprising in its sometimes liberal portrayal of women and men in the society.
"When we probe the social relationships of past societies, they often reveal themselves to be more complex and less conservative than we might be inclined to imagine," says Cockett. "Lope's play disrupts conventional portrayals of the patriarchal hierarchy of the Spanish Golden Age and invites the audience to consider the possibility that allegiances formed in love and in service might be a matter of personal choice."
The play is the first Fall Major Production to be performed in the newly constructed L.R. Wilson Black Box Theatre.
Find out more information on the School of the Arts website. URL: http://sota.humanities.mcmaster.ca/2017/11/01/women-and-servants/