Riding redistribution, the future of auto and 'Winner Style'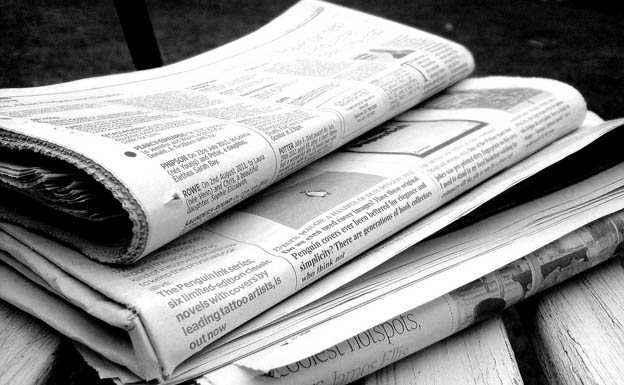 McMaster in the news, Feb. 25 to March 3.
---
McMaster is known for making a positive impact on the local, national and international stages. Each week, The Office of Public Relations highlights a few of the many McMaster stories making the news. 
Research:
A major research report on precarious employment led by Wayne Lewchuk (Labour Studies, Economics) continued to generate both news and commentary, including columns in the Toronto Star and Globe and Mail, and CBC coverage of the political reaction.
The Hamilton Spectator published a story and photo on Catherine Kallin (Physics and Astronomy) receiving a prestigious Killam Research Fellowship.
The Daily Mail tipped its hat to McMaster's Department of Kinesiology when it described "ground-breaking researchers at McMaster University in Canada" in a story on high-intensity interval training.
The Hamilton Spectator published a story on the announcement of a $2.1 million grant for a major research partnership on automotive policy, to be led by Charlotte Yates (dean, Social Sciences).
John Kelton (dean and vice-president, Health Sciences), was interviewed by The Hamilton Spectator ahead of the Hamilton Health Sciences Research Gala. Attendees paid tribute to his groundbreaking blood disorder research.
Teaching, learning and student success:
The Toronto Star interviewed Leonard Waverman (dean, DeGroote School of Business) about co-op placements for MBA students.
The Globe and Mail profiled music-industry executive and McMaster graduate Jeffrey Remedios (Commerce and Music) in its series "Catalysts."
Daily Planet aired an episode of "Jay's Social Experiment" featuring Allison Sekuler (dean and AVP, Graduate Studies) and several students testing the relationship between reading, word association and activity.
Community engagement: 
The Globe and Mail and CBC Toronto highlighted McMaster alumnus Meric Gertler (Geography), who was announced as the next president of the University of Toronto on Monday, March 4.
Expert opinion: 
The Calgary Herald quoted Michael Veall (Economics) who analyzed the impact of funding cuts at Statistics Canada.
The Hamilton Spectator turned to Wayne Taylor and Marvin Ryder (both from the DeGroote School of Business) to discuss the rebranding of Joseph Brant Memorial Hospital.
CBC Radio-Canada interviewed Peter Graefe (Political Science) on riding redistribution, while 900 CHML-AM interviewed him about Ontario teachers' decisions regarding extracurricular activities.
In other news:
Huffington Post Canada and CBC Hamilton posted items about a popular YouTube video featuring the day-brightening song-and-dance routine by Terri Marshall, a popular Tim Hortons staffer in MUSC.