New award highlights contributions to international graduate student community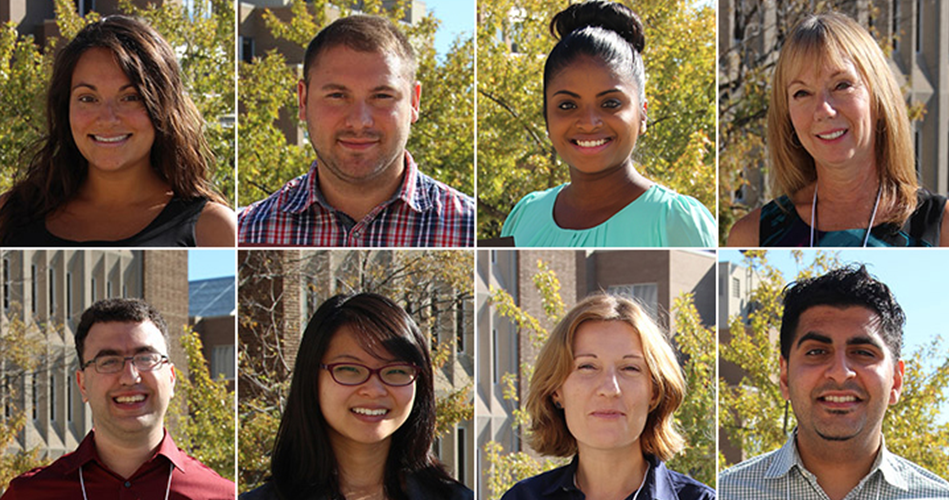 The annual Graduate Student Recognition Awards celebrate excellence in McMaster's Graduate Community.
---
Nominations are now open for the 2017 Graduate Student Recognition Awards.
The annual awards celebrate the contributions of the graduate student community at McMaster.
"The awards are an opportunity to acknowledge the important work done by students, supervisors and staff here at McMaster," says Doug Welch, Vice-Provost and Dean of Graduate Studies.
"Their efforts in the lecture halls, labs, on campus and in the broader Hamilton community, have a positive impact on so many aspects of life on campus and beyond."
This year a new award has been created to acknowledge contributions to the international graduate student community.
"International students have challenges and needs that are unique. Over the years, we have seen so many outstanding grad students create opportunity and advocate for their international peers. This award is a more official recognition of such contributions," Welch says.
The Dean's Award for Outstanding Leadership and Contributions to the International Graduate Student Community recognizes the significant impact of an individual graduate student on the experiences of international graduate students at McMaster. These contributions may be to the spirit, morale, cohesion, quality of life, or positive outcomes for graduate students. Up to three awards in this category will be given.
For more about awards coordinated through the Graduate School, visit their website.
The McMaster Graduate Students Association partners with Graduate Studies to deliver the awards.
As well, nomination packages are now available for:
Dean's Award for Excellence in Communicating Graduate Research is given to the top five Three Minute Thesis finalists from the 2017 competition in February
GSA Keith Leppmann Teaching Assistant Excellence Award
GSA Award for Contributions by Non-Academic Staff
Therese Quigley Award of Excellence for Graduate Student Leadership in Athletics (GSA)
Mary Keyes Award for Outstanding Leadership and Service to McMaster (GSA)
GSA Millennium Award for Community Service
To learn more about GSA-sponsored awards, visit the GSA website.
Award recipients and nominees will be honoured at the Graduate Student Recognition Awards Reception on October 19.
Nominations for the 2017 awards must be received no later than August 15, 4 p.m. Nomination packages should be emailed (details available on the nomination form) or may be delivered to the School of Graduate Studies, Gilmour Hall, Room 212.