Communications and multimedia students vie for top prize at StratComm 2017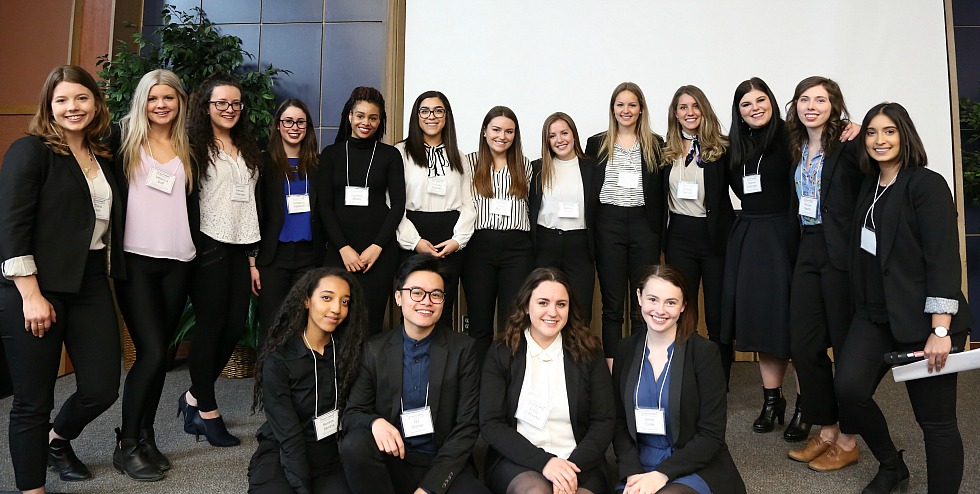 McMaster students' creativity and strategic know-how were on display at StratComm 2017, an annual competition that pairs teams of students with local businesses to create comprehensive marketing and communications plans.
---
McMaster students' ingenuity, design skills and strategic know-how were on display at StratComm 2017, an annual marketing and communications competition hosted by McMaster's Communications and Multimedia Society.
Students, faculty and communications professionals gathered for the competition – now in its sixth year – which pairs teams of undergraduate students in Communications Studies and Multimedia with business owners in Westdale to create comprehensive marketing and communications plans that meet real business goals and that, in many cases, are actually implemented.
"Both the businesses and the students benefit from the experience," says Naeema Bawa, a fourth-year student in Communications Studies and Multimedia, who along with third-year student Dana Hill, organized this year's competition. "It's an opportunity for students to gain great career development experience by working with businesses to create their plans."
Beginning in January, students meet with business owners to identify communications and design needs, a budget and a timeline for implementation. This information is used to create a comprehensive plan. Students are judged both on the plan itself – evaluated by faculty members and upper year students, who also provide feedback to each team – and on the presentation of their plan which students deliver in front of a panel of marketing and communications experts. The team with the highest combined score is the winner.
SM@RT Communications, took first place for their plan created in support of local café and general store, Westdale BumbleBean. The other finalists included Before Eight with their plan for Sticky's Westdale, The People's Public Relations for Albert Snow Hair Design and King St. Communications who worked with Delirious Burger Company.
"StratComm is one of the Society's most anticipated and successful events," says Bawa, who adds that the competition provides students with a valuable opportunity to hone their professional skills. "Students use this experience to build their CVs. They're encouraged to take the physical plans with them to interviews and to include them in their portfolios."
The event is supported by Faculty members from Communications Studies and Multimedia who both attend the event and provide guidance to student teams throughout the competition.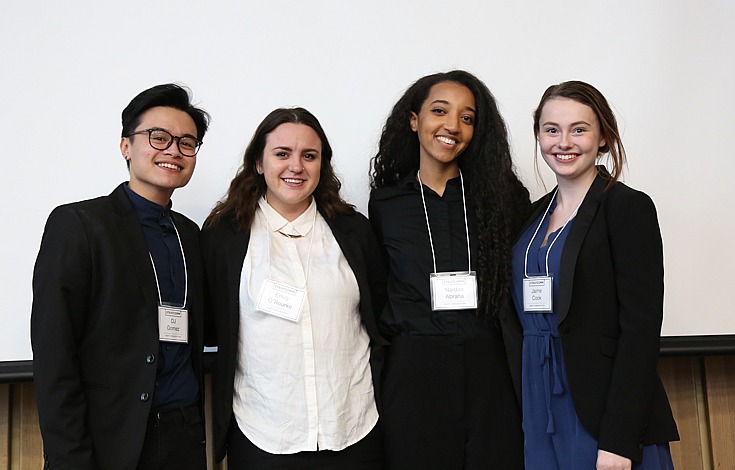 (From left) Multimedia and communications students Janus Gomez, Emily O'Rourke, Nardos Abraha and Jaime Cook, all members of team Sm@rt Communications took top honours at the sixth annual StratComm competition.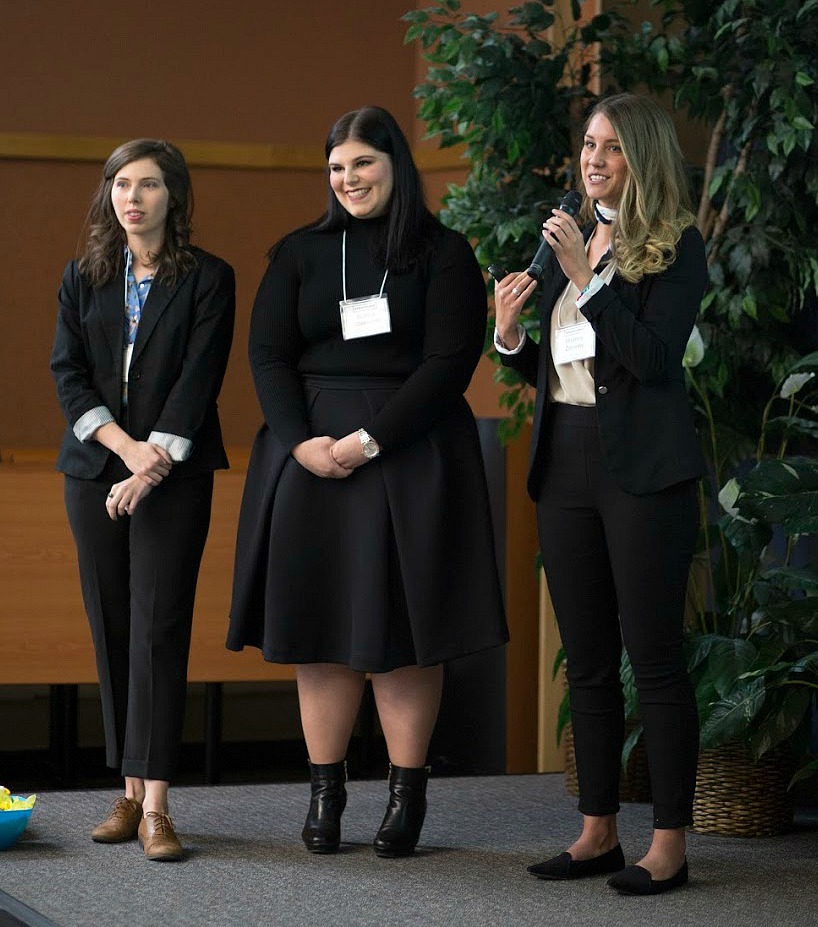 (From left) Kenzie Beatty, Bianca Colangelo and Brianne Belinsky of team Before 8, were the runners up in the StratComm competition. Photo by Jessica Blackwood.