Meet the Valedictorians: Jaskiran Shoker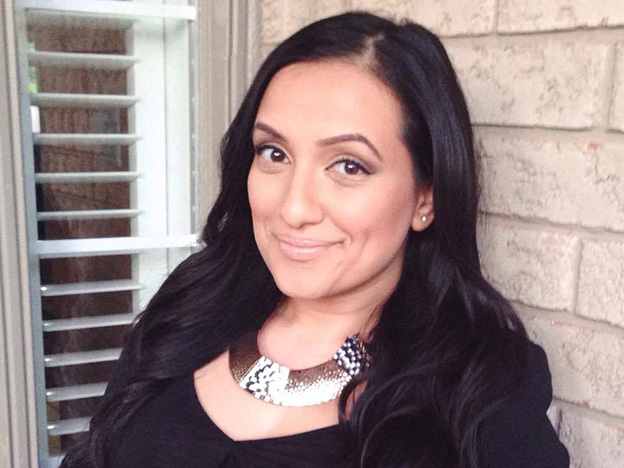 Be compassionate, step outside your comfort zone, and invest in your dreams, says Jaskiran Shoker, Valedictorian at Wednesday's afternoon's Social Sciences convocation.
---
If you had a superpower, what would it be? Who inspires you, and why? Jaskiran Shoker, Valedictorian for the Faculty of Social Sciences, answers these and other pressing questions in our Daily News Q&A:
Your home town: Mississauga, Ontario.
Your degree & subject area: Honours Bachelor of Arts, Political Science.
Where are you headed after convocation?
I'll be working for McMaster's Office of Public and Government Relations this summer. In the future, I'm looking forward to pursuing either law school or a master's in public policy.
Your best memory of Mac?
I've met some of my closest friends through the student leadership initiatives we've participated in. The sense of community at McMaster is wonderful, and I'm amazed at the student leaders who go above and beyond their roles to enhance the student experience. Thanks to these experiences, I've made memories and friendships for a lifetime.
The best advice anyone ever gave you?
My father always says: "We owe it to ourselves to take charge of our lives." I completely resonate with this, because I believe it's important that we place the onus on ourselves to challenge our doubts, step outside of our comfort zone, and invest in our own dreams.
Who inspires you, and why?
My mother is one of the most inspiring, hard-working and resilient individuals I know. She has taught me the importance of being independent and the value in empowering others.
What's your biggest accomplishment so far?
Every time my parents tell me they are proud of me, I feel accomplished and empowered to do better. As immigrants to Canada, they have worked hard to give their children a valuable education and important opportunities. They have taught me and my siblings to aim for success, but at the same time they raised us to always remain humble and grateful. They are an amazing support system and I'm grateful to be their daughter.
If you could have a super-power, what would it be?
Invisibility… so I have more time to read in peace.
What's the most important lesson you've learned (so far)?
Everything is relative. I have learned that it's important to acknowledge more often that you have privilege others don't share, rather than always focusing on the things you wish you could have or change. It can be difficult to look beyond individual realities and hardships, but it's also important to make decisions and choices that are reflective of the compassion this world needs.
What do you think the future holds for higher education?
An equitable approach to higher education. I believe it's essential to support projects and initiatives that aim to make higher education more accessible – whether that's financial accessibility for low-income students or funding services and resources for students with disabilities.