Black widow spiders, bringing back extinct animals and water survival skills for pre-teens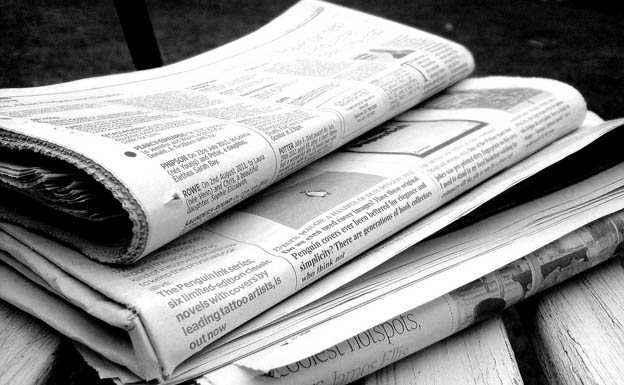 Some of this week's many news stories featuring McMaster experts.
---
McMaster is known for making a positive impact on the local, national and international stages. Each week, The Office of Public Relations highlights a few of the many McMaster stories making the news.
Research:
The Toronto Star reported on a presentation by Hendrik Poinar (Anthropology) at Toronto's ideacity event, where he spoke about the concept of de-extinction.
The Boston Globe and NPR continued the previous week's reporting on research by Rama Singh, Jonathan Stone and Richard Morton (all from Biology), proposing a new theory to explain the evolution of menopause.
The Hamilton Spectator published an op-ed by Parminder Raina (Canadian Longitudinal Study on Aging) on healthy aging.
The Hamilton Spectator interviewed Laurel Trainor and Dan Bosnyak, both ofPsychology, Neuroscience & Behaviour, in a story about progress toward completing the Live Lab, part of the McMaster Institute for Music and the Mind.
Community engagement:
The Hamilton Spectator published an op-ed by Catherine Connelly(Human Resources and Management) on creating mutually beneficial relationships with interns.
The Hamilton Spectator reported on a student-driven initiative to increase awareness of a free tree-planting program among residents of a challenged neighbourhood in central Hamilton.
The Hamilton Spectator reported on the increasing role of McMaster's nuclear reactor in stabilizing the global supply of medical isotopes, including comments from John Valliant of the Centre for Probe Development and Commercialization.
The Toronto Star reported on rising values in Hamilton's real estate market. The story mentions McMaster's role in improving the city's fortunes through such projects as the Downtown Health Campus, the McMaster Automotive Resource Centreand McMaster Innovation Park.
Teaching, learning and student success:
YourHamiltonBiz.com posted an article about Jeremiah Vanderlaan, a recent graduate in Civil Engineering and Management, who was named one of six Ontario winners of ascholarship in steel design.
Expert opinion:  
The Toronto Star and CBC Radio's Metro Morning both asked Jean Clinton (Psychiatry and Behavioural Neurosciences) to comment on a provincial initiative to teach water survival skills to pre-teens.
The National Post turned to Arthur Sweetman (Economics) for a story about the advisability of a national training and education strategy for Canada.
The National Post and The Calgary Herald published a story featuring comments from Sheila Sprague (Department of Clinical Epidemiology and Biostatistics)on a WHO report about domestic violence against women.
CHCH TV News spoke to Marvin Gunderman (Biology) about black widow spiders, after one was found in Hamilton – likely having hitched a ride in a load of imported grapes.
The Ottawa Citizen cited Darren Scott (Geography and Earth Sciences) in a piece on an upcoming report from Statistics Canada.
News 95.7 Radio in Halifax interviewed Richard Tytus (Family Medicine) about whether obesity should be considered a disease.